Tesla Supercharger network will open to other electric cars – Musk
Tesla CEO Elon Musk has indicated the brand's Supercharger rapid-charging network will open to other models of electric car later in 2021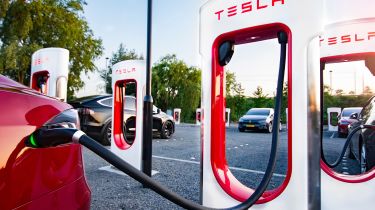 Tesla CEO Elon Musk has indicated that the company's extensive Supercharger rapid-charging network will be opened to electric cars from other brands before the end of 2021 – albeit not all at once around the world. Musk said on Twitter that "over time" Superchargers in "all countries" will be opened up, but there's no more definite timeframe than that for now.
Musk did add further details during Tesla's recent Q2 earnings call, suggesting that access to the network for other drivers will be managed through the Tesla app, through which they'll be able to open a Tesla account and add card details for making payments. He said "you just download the Tesla app, you go to the Supercharger, you just indicate which stall you are in, you plug in your car, even if it's not a Tesla, and you just access the app to tell "turn on the stall that I'm in for how much electricity", and this should work for almost any manufacturer's electric car."
Concerns have been raised by some Tesla owners of the impact this will have on the network, with certain Supercharger locations in some countries already seeing Tesla drivers have to queue up for a chance to charge. Musk indicated on the earnings call that a dynamic pricing system would be introduced, charging drivers more for staying longer, in order to encourage shorter charge sessions – and to make it more expensive to charge at busier times.
Rumours of Tesla opening up its charging network to all electric-car drivers, or doing a deal with a specific manufacturer to allow its models access, have occasionally surfaced in the past few years, but this is the first time there has been official confirmation. European Tesla Superchargers have Type 2 and CCS connectors, but those in the US have a proprietary connector, so electric cars from other brands would need an adaptor to use them. Musk confirmed on the same earnings call mentioned above that an adaptor would be made available for this purpose.
Back in June, reports suggested that Tesla was looking to open access to its chargers from late 2022, on foot of negotiations with authorities in several countries. These included an application for subsidies for a Supercharger station in Vestland Fylkeskommune, Norway. A condition of the subsidies Tesla applied for in that case is that the charging points must be open to the public, not just Tesla owners. The carmaker indicated that chargers at that location will be accessible to electric cars from other manufacturers by late 2022, leading to speculation that could apply to the wider network.
Due to the statement making no mention of the wider Supercharger network, it was believed at the time that only the rapid charging points subsidised by the initiative would be accessible to the public at large. Other reported negotiations with authorities in Germany were also thought to relate to specific subsidies and specific sites, rather than being indicative of planned full-scale opening of the network, but it now seems they are the first indications of a wider plan to open up.
Top 10 best luxury electric cars 2022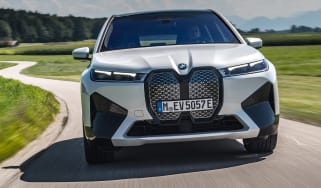 Top 10 best luxury electric cars 2022
From Audi to Tesla, here are our top picks of the most luxurious zero-emissions motoring options on the market right now
Top 9 best small electric cars 2022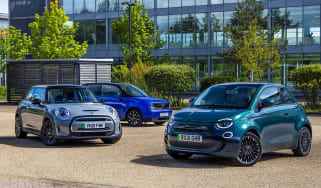 Top 9 best small electric cars 2022
Small electric cars make a lot of sense for commuting, city life and saving big on running costs. We pick out the best ones to buy in the UK right now
How much is the Benefit-in-Kind company-car tax on an electric car?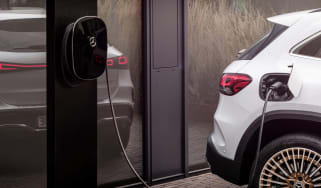 How much is the Benefit-in-Kind company-car tax on an electric car?
The company-car tax, or BiK, on electric cars is 1% during the 2021/22 financial year and will rise to just 2% in 2022/23, making a zero-emissions veh…