Tesla could offer contactless test drives in UK once coronavirus restrictions have eased
Contactless test-drive arrangements are already being used in China as lockdowns lift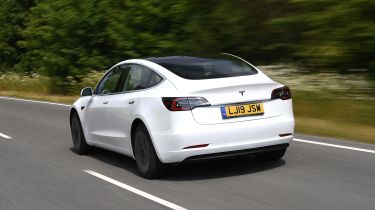 Electric-car maker Tesla is developing contactless test-drive procedures that could potentially be used around the world as the currently-in-place lockdowns are eased or lifted after the coronavirus outbreak has passed.
In China, where travel and movement restrictions are being gradually lifted, contactless test drives are already taking place. A video posted to the Chinese social-media network Weibo demonstrates how it works.
Test drives are pre-arranged by potential buyers on the phone, any paperwork required is taken care of over e-mail and staff at the Tesla store prepare and fully sanitise the car ahead of time.
When the customer arrives at the store, they identify themselves over the phone and staff unlock the car remotely using the Tesla smartphone app. A demonstration video on the car's infotainment screen then explains to the driver how to operate the car's functions and features.
Once the test drive is over, staff once again use the app to lock the car remotely, before its thoroughly cleaned and sanitised, ready for the next customer. Should the customer wish to proceed with buying the car, this can be done online as was already the case.
The standard seven-day/1,000-mile returns policy would continue to apply if the customer was unsatisfied with the car in any way.
Tesla sales in China continued to rise during February, in spite of the coronavirus crisis. Reports state the brand shifted nearly 4,000 cars there during that month, around 400 more than in January. Overall, car sales in China plummeted by 80% in February.
Tesla has also pressed on with construction of its new factory near Berlin in Germany amid the virus outbreak.
MINI Cooper Electric: pricing and specs for British-built electric supermini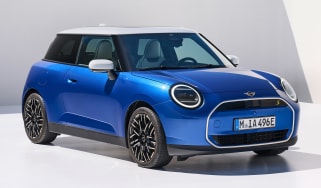 MINI Cooper Electric: pricing and specs for British-built electric supermini
MINI's latest electric hatchback introduces a revolutionary interior design, as well as larger batteries to provide a 250-mile range
The Kia EV9 is DrivingElectric Car of the Year 2024
The Kia EV9 is DrivingElectric Car of the Year 2024
Kia's new electric flagship wins big at DrivingElectric's annual awards ceremony
DrivingElectric Awards 2024: the winners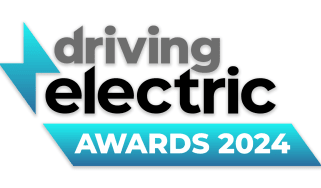 DrivingElectric Awards 2024: the winners
We celebrate the very best products in the EV world