Tesla Semi truck: specs, price and on-sale date
Tesla CEO Elon Musk has reiterated that the pure-electric Semi lorry will enter production in 2023, along with the Roadster supercar and Cybertruck pickup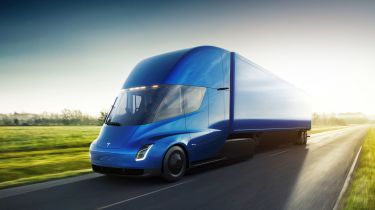 Tesla CEO Elon Musk has reaffirmed that the production of the Semi will begin in 2023. According to reports, Tesla had begun small-scale production of the Semi in 2021, after its pure-electric truck was originally set to launch in 2019.
Both the Tesla Cybertruck pickup and Tesla Roadster zero-emissions supercar will also go into production in 2023, following delays to both model's launches due to the global semiconductor shortage and other parts supply issues.
The first few examples of the Tesla Semi have reportedly been built in the company's Nevada factory, for testing by customers. Volume production of the Semi meanwhile will take place at Tesla's Gigafactory Texas, near Austin.
The truck is powered by four electric motors – one on each rear wheel – and Musk previously claimed its drivetrain would have a lifespan of a million miles. Independent suspension should provide a smooth ride, with the driver positioned in the centre of the cabin.
As is the case with most electric vehicles, the Tesla Semi truck features a regenerative braking system, which recycles energy lost when slowing down, topping up the battery and boosting range. Tesla reckons that the system is so effective, the brake pads themselves will never have to be replaced.
Tesla Semi truck performance and specs
Back in 2017 when the Semi was first unveiled, Musk claimed that the Tesla Semi would do 0-60mph in five seconds, even when towing a trailer. This is expected to rise to 20 seconds when carrying a payload of 36,000kg.
Meanwhile, the Tesla Semi's 'bullet-shaped' nose  – as seen on concept versions in our gallery – contributes to a drag coefficient of 0.38cd, making it comfortably more aerodynamic than most diesel lorries, which usually register somewhere between 0.65 and 0.70cd.
A completely flat floor and side flaps that automatically adjust to the profile of the trailer being towed also help the truck cut through the air as easily as possible. This should help top-spec versions of the truck achieve a range of around 500 miles, although it isn't yet clear what size battery Tesla will need to install in order to reach that benchmark.
Tesla claims another advantage over internal-combustion-engined HGVs is the Semi's performance uphill: most lorries only manage 45mph on a 5% gradient, whereas Tesla's offering should be capable of 65mph thanks to its greater levels of torque.
An 80% charge could take as little as half an hour, providing around 400 miles of range from what Tesla is calling its 'Megachargers' – the first of which have been installed near the company's Gigafactory 1 in Nevada, where the first Semi trucks are being completed. Full details are yet to be confirmed, although these chargers are expected to be several times faster than the latest V3 Tesla Superchargers, which can top up cars like the Tesla Model 3 and Tesla Model Y at speeds of up to 250kW.
Running costs are also expected to entice buyers away from diesel HGVs: it's estimated that the Tesla Semi will cost around 91p per mile to operate – some 25p cheaper than diesel lorries.
Price and on-sale date
Prices for the entry-level, 300-mile-range Tesla Semi are expected to start from £100,000 at the time of writing, with the company already taking orders with a deposit of £15,000.
The 500-mile range version meanwhile costs £140,000. Full specifications regarding paint colour and interior trim options have yet to be confirmed. Delivery dates are expected to be confirmed when the Semi enters series production in 2023.
Top 10 best seven-seater electric and hybrid cars 2022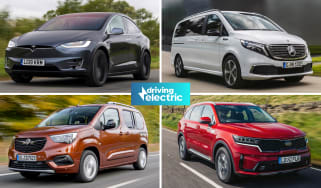 Top 10 best seven-seater electric and hybrid cars 2022
If the regular crop of electrified SUVs and family cars don't provide enough practicality for you, then take a closer look at the range of electric an…
Top 10 cheapest electric cars 2022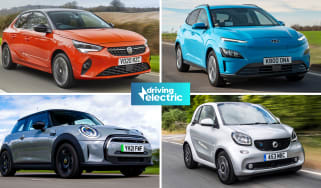 Top 10 cheapest electric cars 2022
Contrary to popular opinion, not all electric cars are expensive. Here are the cheapest ones available in the UK right now
New electric cars coming in 2022 and beyond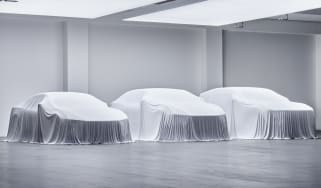 New electric cars coming in 2022 and beyond
With electric cars making up an ever-increasing proportion of sales, the industry is working flat out to launch new models – here's what's on the way …