Suzuki Waku SPO concept revealed for Tokyo
The plug-in hybrid, Suzuki Waku SPO concept car will make its debut at the Tokyo Motor Show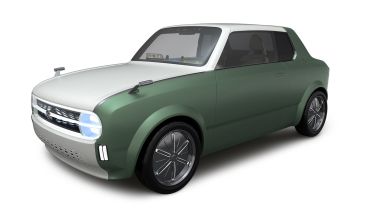 Suzuki has revealed the first image of its new, plug-in hybrid Waku SPO concept car ahead of the Tokyo Motor Show later this month.
Performance details are scarce at this stage, although Suzuki is celebrating its 100th anniversary next year, and the firm says the Waku SPO will showcase technology that's set to arrive in the future.
The single image released so far (above) reveals that the car features a similar face and retro themes to the new Honda e, with what looks like antennae housing rear view cameras in place of traditional mirrors.
The front grille features minimal cooling intakes, while the flat alloy wheels should improve aerodynamics and boost maximum range.
Inside, a racing-style steering wheel can be seen, with a large, head-up display style unit running the breadth of the windscreen.
Only two seats are visible, although Suzuki says a family "can share fun and excitement across generations".
A "WAKU WAKU switch" can be found inside the concept, which transforms the body shape of the car as well as the content displayed on the dashboard.
We should learn more about the vehicle when the covers are removed in Tokyo on 24 October.
The Japanese firm will also unveil another concept - the HANARE - an autonomous "mobile room" in Tokyo. The architecture of the vehicle suggests it will use an electrified powertrain, although this is yet to be confirmed.
Suzuki doesn't currently sell any electric cars, however, earlier this year it announced a deal with Toyota to produce a range of hybrid models using Toyota's existing technology.
Jimny Cricket! Wait till you see Suzuki's first electric SUV…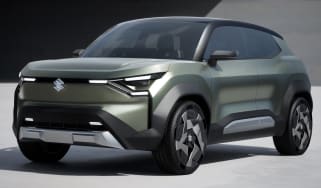 Jimny Cricket! Wait till you see Suzuki's first electric SUV…
Electric Suzuki Jimny one of five EVs due by 2030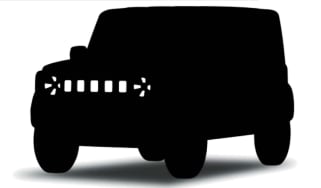 Electric Suzuki Jimny one of five EVs due by 2030
MINI Cooper Electric: pricing and specs for British-built electric supermini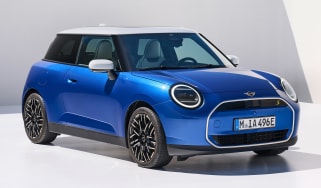 MINI Cooper Electric: pricing and specs for British-built electric supermini
MINI's latest electric hatchback introduces a revolutionary interior design, as well as larger batteries to provide a 250-mile range
DrivingElectric Awards 2024: the winners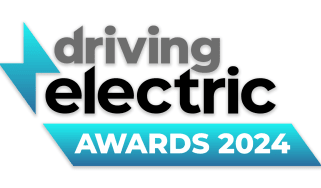 DrivingElectric Awards 2024: the winners
We celebrate the very best products in the EV world
The Kia EV9 is DrivingElectric Car of the Year 2024
The Kia EV9 is DrivingElectric Car of the Year 2024
Kia's new electric flagship wins big at DrivingElectric's annual awards ceremony