New Smart #3 electric SUV leaked online
Smart's largest car ever is expected to arrive in 2023, along with a 422bhp Brabus-tuned version
The first images of Smart's next electric car have surfaced online, with the brand's new zero-emissions coupe-SUV expected to make its official debut in 2023.
Details of the new Smart #3 and a high-performance version likely to be badged as the Smart #3 Brabus were submitted to China's Ministry of Industry and Technology, with the name suggesting that a more conventional SUV called the #2 is also in the works. 
The leaked images show the Smart #3's design language is a subtle evolution of the smaller Smart #1 electric crossover that launched earlier this year. Both cars feature a smooth, swooping design with full-width light bars at the front and rear, plus a sloping roofline similar to other coupe-esque family cars like the Skoda Enyaq Coupe iV and Volkswagen ID.5.
However, at 4.4 metres long, 1.8 metres wide and 1.6 metres tall, the Smart #3 will be smaller than both the Skoda and Volkswagen. It will still be longer than the Smart #1, which measures in at just under 4.3 metres in length, and in fact the coupe's dimensions will make it the largest car ever to wear the Smart badge.
A potential rival to the Smart #3 is the next-generation MINI Countryman, which is going to be available with electric power, but isn't due to arrive until 2024.
The Smart #3 is expected to make use of the same SEA platform as the Smart #1 and that's also serving as underpinnings for Volvo's baby electric SUV being unveiled in 2023.
The size of the #3's battery hasn't been divulged yet, and neither has its range or maximum charging speed. But the homologation filings did reveal that the standard Smart #3 will feature a single electric producing 268bhp, which we expect will be sent to the rear wheels. Meanwhile, the Brabus-tuned version is due to receive a 422bhp dual-motor powertrain.
New Audi Q6 e-tron electric SUV spotted ahead of 2023 debut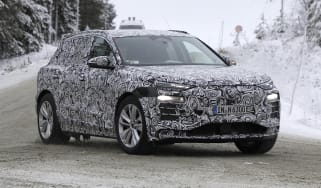 New Audi Q6 e-tron electric SUV spotted ahead of 2023 debut
New Vauxhall Astra Electric hatchback and estate unveiled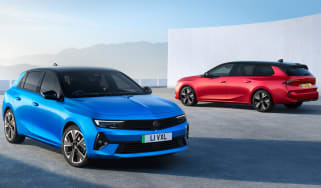 New Vauxhall Astra Electric hatchback and estate unveiled
Volkswagen ID.3 facelift due in spring 2023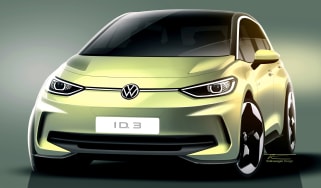 Volkswagen ID.3 facelift due in spring 2023
New sketches provide a glimpse at refreshed styling and cabin of Volkswagen's electric family hatchback
New Vauxhall Astra Electric hatchback and estate unveiled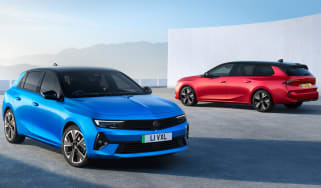 New Vauxhall Astra Electric hatchback and estate unveiled
The new Astra Electric and Astra Sport Tourer Electric go on sale in early 2023, with prices expected to start from between £35,000 and £40,000