SEAT to lead Volkswagen Group small electric car project
SEAT will use the Volkswagen Group MEB platform technology to build sub-£17,000 small electric cars for 2023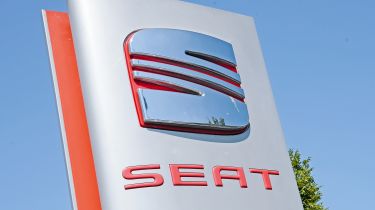 SEAT has been tasked with designing a range of small, cheap electric cars on behalf of parent company Volkswagen Group, the Spanish firm has confirmed. Set to go on sale in 2023, the entry-level range will be based on Volkswagen's MEB platform, which will underpin the forthcoming ID. hatchback and several other electric cars.
Prices should start from under £17,000, with the cars measuring around four metres in length; similar to the current Volkswagen Polo and SEAT Ibiza superminis. "SEAT is a crucial building block for the future of the Volkswagen Group," said group CEO Dr Herbert Diess. "It is a successful and important player again, based on close cooperation and synergies as well as joint technology and product development.
"The small electric platform is a great illustration of this. It enables us to realise the first electric vehicle that is especially designed for urban journeys available for less than €20,000."
No performance targets have been revealed at this stage, although it's feasible that the cars' batteries will be relatively small in order to keep costs down. A range of around 120 miles is possible, making the line-up suitable for urban environments as opposed to longer-distance travel.
SEAT has assigned 300 engineers to the project in Barcelona, with the firm's Technical Centre "developing a platform that may be used by more brands around the globe," according to boss Luca de Meo.
SEAT Mii Electric and more models confirmed
Meanwhile, SEAT has confirmed six fully electric and plug-in hybrid (PHEV) cars, all of which will be on sale by early 2021. A Mii Electric will arrive in 2020, based on the current, petrol-powered version of the city car.
"We see it as an appetiser," said de Meo. "A way for us to test and learn about the electric car value chain."
Before the end of 2020, the Mii Electric will be followed by the el-Born hatchback, recently revealed in concept form at the Geneva Motor Show. "It'll be right in the middle of the European market on size and price," de Meo explained. "It's a game-changer."
PHEV versions of the SEAT Tarraco SUV and SEAT Leon hatchback are also being developed: the latter will be offered in five-door hatchback and ST estate guise, delivering 245bhp and CO2 emissions of less than 50g/km.
New Cupra models will be plug-in hybrids
Meanwhile, the next two models from SEAT's Cupra standalone performance brand – the Formentor crossover and Cupra's edition of the Leon – will get the same PHEV treatment. Earlier this month, Volkswagen confirmed that electric-car start-up company e.GO Mobile would be granted access to its MEB platform, with a view to building a larger version of e.GO's 80bhp city car.
Volkswagen has had trouble with its small electric car offerings lately: in January, the e-up! was removed from sale with the company citing long lead times. Only 27 e-up!s were sold in the UK in 2018.
Cupra Raval name for 2025 small EV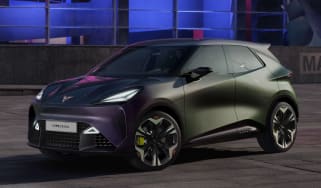 Cupra Raval name for 2025 small EV
Vauxhall Frontera to arrive as Crossland EV replacement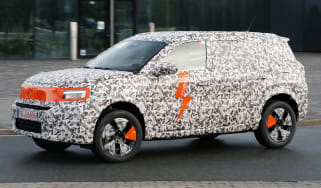 Vauxhall Frontera to arrive as Crossland EV replacement
The Vauxhall Mokka Electric will soon be joined by a chunkier, yet cheaper sibling that's set to revive a classic nameplate
New electric cars coming in 2023 and beyond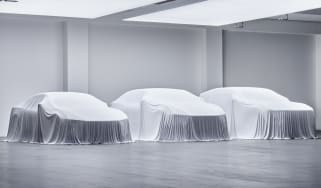 New electric cars coming in 2023 and beyond
With electric cars making up an ever-increasing proportion of sales, the industry is working flat out to launch new models – here's what's on the way …
Formula E-inspired Nissan Concept 20-23 previews hot electric Micra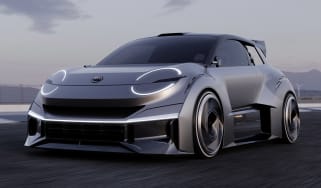 Formula E-inspired Nissan Concept 20-23 previews hot electric Micra
Nissan's latest concept car comes in the form of a high-performance version of its upcoming city EV