New Peugeot E-Rifter electric seven-seater makes practicality look (a bit) sexy
Peugeot's electric people carrier gets new look and slight specification bump for 2024
The Peugeot E-Rifter might not be as fashionable as the French firm's other EVs, but that doesn't mean it's undeserving of a little design flair so it's been updated with a new look more befitting of the newly style-conscious brand. 
It's still undeniably a van with windows, but the new E-Rifter features a refreshed front end, including a new grille and bumper, plus Peugeot's redesigned lion logo. The electric people carrier also gets a fresh set of headlights that incorporate the 'three-claw' light signature found on other Peugeots like the E-3008 and facelifted E-2008. There's a couple of new paint colours, too: Sirkka Green and Kiama Blue.
The interior has also received some attention, with Peugeot overhauling the dashboard design and adding a new 10-inch central touchscreen with wireless Apple CarPlay and Android Auto. The light grey fabric seat upholstery is another new addition, and has been chosen to help create an inviting and more light-filled cabin. 
The E-Rifter is available with a lengthy list of safety features, including lane keep assist, driver drowsiness alert and adaptive cruise control, as well as an improved parking assistance setup that consists of 12 sensors and a 180-degree reversing camera.
Peugeot hasn't bestowed the facelifted E-Rifter with a larger battery as it has done with the E-208 or E-2008, but engineers have managed to eke out a few extra miles of range from E-Rifter's 50kWh power pack, allowing it to now cover up to 199 miles on a single charge. Power output from the electric motor that drives the MPV's front wheels also remains the same at 134bhp with 260Nm of torque, as does the E-Rifter's 100kW maximum charging speed. 
However the E-Rifter now offers three levels of regenerative braking that you can toggle between using paddles on the new heated leather steering wheel. Peugeot has also added a heat pump that helps warm the cabin in colder temperatures without eating up the driving range. 
The E-Rifter will be available once again in two wheelbase lengths: The 'Standard' model measures 4.4 metres long and is capable of seating five, while the 4.7-metre 'Long' version can accommodate seven or up to 4,000 litres of stuff when filled up to the roof and all the seats are folded down. The E-Rifter comes with sliding rear doors as standard, though upgrading to GT spec gets you an openable rear window so you can chuck stuff in the boot without opening the large tailgate. 
We don't expect there to be much of an increase to the out-going E-Rifter's £33,270 starting price, with the seven-seater likely to continue costing £2,000 extra. The new E-Rifter is due to go on sale in February 2024.
Top 10 best seven-seater electric and hybrid cars 2023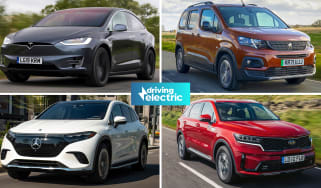 Top 10 best seven-seater electric and hybrid cars 2023
Best electric car videos: our most popular videos of 2022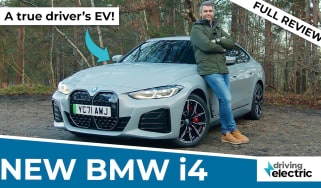 Best electric car videos: our most popular videos of 2022
DrivingElectric Awards 2024: the winners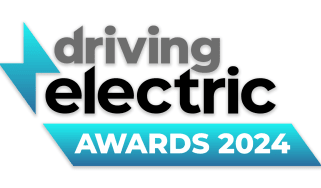 DrivingElectric Awards 2024: the winners
We celebrate the very best products in the EV world
Tesla Cybertruck: pricing and specs for Elon Musk's electric pickup truck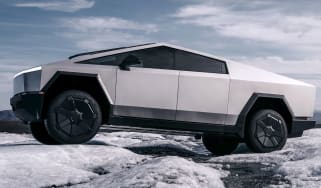 Tesla Cybertruck: pricing and specs for Elon Musk's electric pickup truck
The Tesla pickup truck is now on sale, with a range of up to 340 miles and a starting price of just over $60,000