Nissan Leaf NISMO: specs, price and on-sale date
The good news is that there's a high-performance version of the Nissan Leaf electric car. The bad news is that you can only buy it in Japan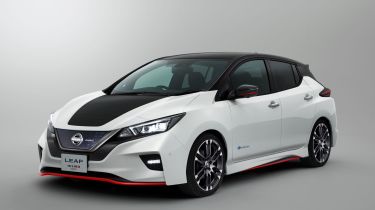 Most people's impression of an electric car isn't something quick and exciting to drive, but Nissan is trying to change that perception with the launch of the Nissan Leaf NISMO.
It's the first time that NISMO – the company's tuning and motorsport division – has worked its magic on an electric car. The result is a Leaf unlike any we've seen before, sharper to look at and sharper to drive.
Nissan Leaf NISMO styling
Just one look at the Leaf NISMO tells you this is a performance version of the famous electric car. The standard Leaf is a fairly conventional five-door family hatchback, but thanks to NISMO, it takes on a very different character.
That's courtesy of lots of red details all over a decidedly sporty bodykit that includes more sculpted bumpers and deep side skirts. 
That sporty theme is continued inside, where NISMO's designers have added more bits of red trim, as well as some red stitching on the steering wheel.
Performance and handling
What may come as a surprise is that NISMO hasn't felt the need to give the Leaf any more power as part of its work. Instead, it has tweaked the car's electronic 'brain' to make it respond more sharply to the throttle.
It has also sharpened up the way the Leaf drives by upgrading the suspension and fitting a unique set of wheels and tyres. The electric power steering and Trace Control system have also been given a sportier feel.
Price and release date
Sadly, we don't have a UK price for this sporty Leaf – not because Nissan hasn't announced it, but because the company is only selling the Leaf NISMO in Japan and has no plans to sell it in the UK.
Top 10 cheapest electric cars 2023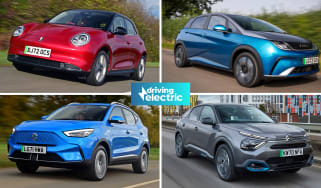 Top 10 cheapest electric cars 2023
Top 10 best used electric cars 2023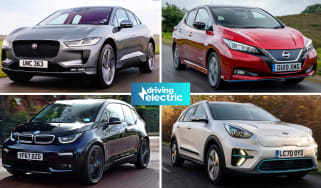 Top 10 best used electric cars 2023
New Fisker Ocean Sport washes up in the UK: £36k for a 288-mile range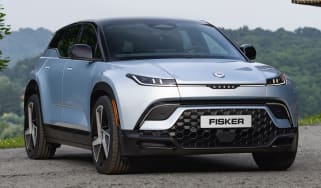 New Fisker Ocean Sport washes up in the UK: £36k for a 288-mile range
American EV startup Fisker has just launched its entry-level Ocean SUV in the UK, with a range of up to 288 miles
First contact: facelifted Kia EV6 will look even more like a UFO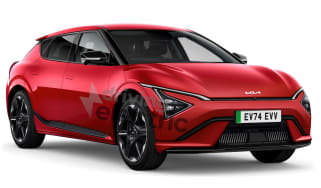 First contact: facelifted Kia EV6 will look even more like a UFO
Kia is readying an update for the EV6 crossover, which is set to include a new face and tech from the larger EV9
Big price cut: Electric Renault Megane prices slashed in time for Christmas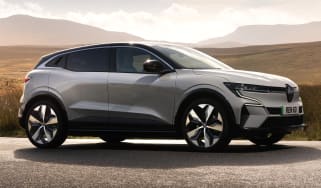 Big price cut: Electric Renault Megane prices slashed in time for Christmas
Renault Megane E-Tech gets a price drop of up to £3,500, bringing the starting price to just £34,495