New Nissan Leaf NISMO RC race car unleashed
Racing version of the electric Nissan Leaf produces 322bhp and will do demo runs for fans across the globe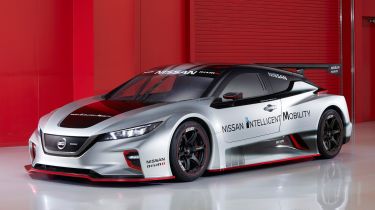 A second generation of the Nissan Leaf NISMO RC racing car has been unveiled, with a public debut set to take place in Japan this weekend alongside the company's Formula E car.
Built by Nissan's racing division, the new Leaf NISMO RC is said to deliver more than double the amount of power and torque of the original car, which was revealed in 2011.
Using two electric motors – one on each axle – the new Leaf NISMO RC produces 322bhp and 640Nm of torque, significantly more than the everyday production car manages.
It also features a new all-wheel-drive system and advanced battery technology. Nissan says power will automatically be sent to whichever wheel has the most grip in order to aid performance on track.
Nissan has also put the Leaf NISMO RC on a diet, making the internal structure of the car out of carbon-fibre in order to save weight. Other lightweight components have been introduced, bringing the weight down to 1,220kg. As such, 0-62mph takes just 3.4 seconds, more than twice as fast as its predecessor.
New, aggressive styling has been added to mark the jump in performance: the front end now features a V-shaped grille and the new car is more than 300mm lower for a sportier look. The silver-and-black paint scheme with red highlights echoes the livery of Nissan's Formula E car.
"The all-new Leaf NISMO RC shows how we're setting our sights even higher when it comes to raw power and performance – making electric vehicles even more exciting for customers," said Daniele Schillaci, executive vice president at Nissan. "It's our most thrilling expression yet of the philosophy of Nissan Intelligent Mobility."
While the Leaf NISMO is built for the track, it won't compete in any official racing series. Instead, Nissan plans to construct six cars, which will perform demonstration runs at races and events across the globe, with the aim of showcasing zero-emissions power that's "quiet yet exciting".
Top 10 cheapest electric cars 2023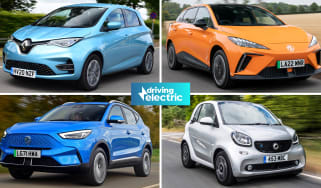 Top 10 cheapest electric cars 2023
Top 10 best used electric cars 2023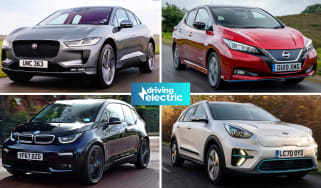 Top 10 best used electric cars 2023
Used Nissan Leaf Mk1 buying guide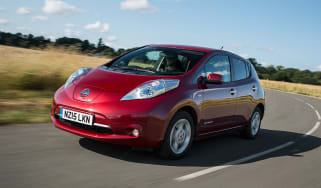 Used Nissan Leaf Mk1 buying guide
New electric cars coming in 2023 and beyond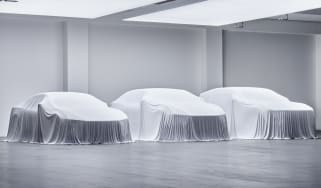 New electric cars coming in 2023 and beyond
With electric cars making up an ever-increasing proportion of sales, the industry is working flat out to launch new models – here's what's on the way …
New Toyota battery tech to deliver 500-mile EVs by 2026; 750-mile ranges to come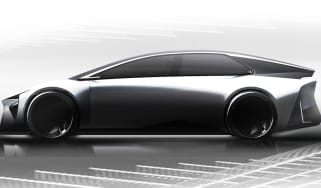 New Toyota battery tech to deliver 500-mile EVs by 2026; 750-mile ranges to come
Toyota has revealed details on its latest battery technology, set to underpin its next generation of EVs
New Fiat 600e SUV prices announced: £3,000 cheaper than a Jeep Avenger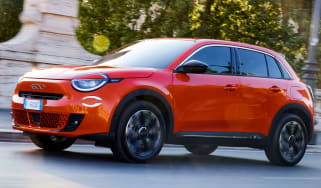 New Fiat 600e SUV prices announced: £3,000 cheaper than a Jeep Avenger
The larger sibling to the Fiat 500e gets a stylish SUV-like design and a 249-mile range