Nissan RE-LEAF concept transforms hatch into rugged rescue vehicle
Heavily modified Leaf is designed to provide rapid response and power supply in disaster zones
Nissan has revealed a heavily modified Leaf concept car called the RE-LEAF, which transforms the familiar electric family hatchback into a rugged response vehicle, designed to provide emergency power and assistance in natural disaster zones.
It features tough all-terrain tyres, mud flaps and a sump guard, along with a 70mm increase in ride height and wider front and rear tracks than the production car, to help it tackle rubble-covered or broken roads. It also sports weatherproof exterior plug sockets, which can be used to provide power from its battery packs to a variety of 110 or 230V devices, such as communications, lighting and medical equipment.
The rear seats have been removed and the floor levelled to provide storage for essential equipment. A custom bulkhead cage also separates the front seats from the cargo area. There's also a pull-out desk that extends from the boot with a 32-inch LED screen and dedicated power supply for running communications and managing the recovery process.
Citing a 2019 World Bank report, Nissan says natural disasters are the most common cause of power outages globally, and that power is usually not restored for between 24 and 48 hours after a disaster hits – a crucial window for rescue and recovery efforts.
Nissan has thus applied the Leaf's production-standard bi-directional charging technology (which also facilitates vehicle-to-grid (V2G) charging) to the RE-LEAF concept, so it can use its batteries to power devices such as an electric jackhammer, pressure ventilation fan, medical ventilator or LED floodlight for up to 24 hours when local fixed power sources are damaged or unavailable.
What is fast charging? What is rapid charging? What is ultra-rapid charging? EV charging speeds explained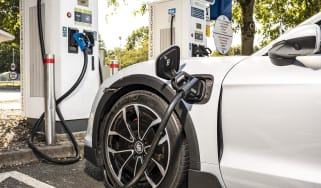 What is fast charging? What is rapid charging? What is ultra-rapid charging? EV charging speeds explained
Top 10 cheapest electric cars 2023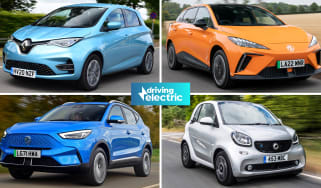 Top 10 cheapest electric cars 2023
Top 10 best used electric cars 2023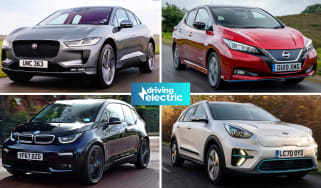 Top 10 best used electric cars 2023
BMW i4 facelift to topple Tesla with huge range and tech upgrades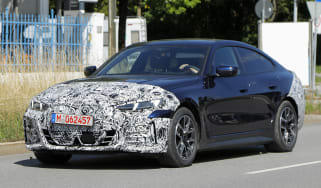 BMW i4 facelift to topple Tesla with huge range and tech upgrades
An updated version of the BMW i4 has been spotted testing, likely sporting a longer range and the latest technology
Electric BMW iX2 is set to take the kidney grille to the next level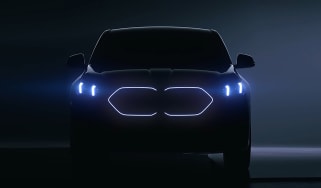 Electric BMW iX2 is set to take the kidney grille to the next level
BMW has teased the highly-rumoured iX2 coupe-SUV, which has been revealed to get enlarged illuminated kidney grilles