New Geely electric saloon teased
Volvo's owner to launch electric saloon as part of global expansion plan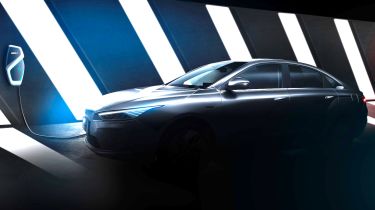 Chinese brand Geely is planning an all-new electric saloon car as part of its push into overseas markets. Thought to be called Geely Emgrand 11, it will be the firm's second all-electric model, following the launch of the Emgrand EV in 2015.
Geely – the manufacturing giant that owns the Volvo, Lotus, Polestar and Lynk & Co brands – describes the saloon as being a 'globally developed product', and from the single teaser image released so far, it appears to be far more attractive than the Emgrand.
The as-yet-unnamed new car will be unveiled in the coming months, with a "focus on design, technology and performance".
Geely electric saloon styling
Little can be seen in the teaser image, but Geely says it'll have a "closed frontal design", a look employed by cars like the Kia e-Niro and latest Tesla Model S that's increasingly marking out electric cars from their combustion-engined counterparts.
The headlights are designed around the Chinese character for 'one' and incorporate what appears to be a long LED daytime running light. The headlamp units sweep up towards the front wheelarches for a sleek look. The new car is remarkably aerodynamic, aided by features such as Tesla-style pop-out door handles.
No technical details have been revealed, but the Geely saloon is likely to build on the Emgrand EV's 186-mile range. That model is capable of charging fully in just 48 minutes using a rapid charger.
In 2015, Geely revealed 90% of its sales would come from electric and hybrid vehicles by 2020. In addition to the Emgrand EV, it has a range of hybrid vehicles, including the Bo Rui GR – a model that bears a striking resemblance to the new car.
Although the new saloon will spearhead Geely's overseas growth, and is likely to come to the Europe, there's no word on a UK launch just yet.
New electric cars coming in 2023 and beyond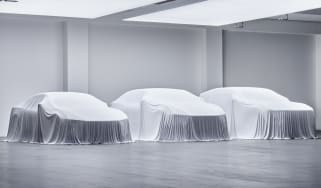 New electric cars coming in 2023 and beyond
With electric cars making up an ever-increasing proportion of sales, the industry is working flat out to launch new models – here's what's on the way …
New Toyota battery tech to deliver 500-mile EVs by 2026; 750-mile ranges to come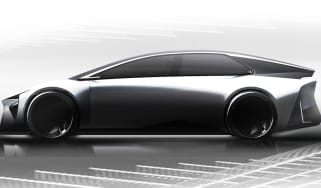 New Toyota battery tech to deliver 500-mile EVs by 2026; 750-mile ranges to come
Toyota has revealed details on its latest battery technology, set to underpin its next generation of EVs
New Fiat 600e SUV prices announced: £3,000 cheaper than a Jeep Avenger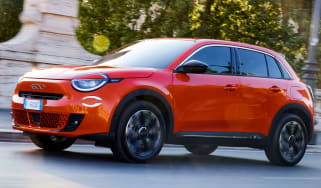 New Fiat 600e SUV prices announced: £3,000 cheaper than a Jeep Avenger
The larger sibling to the Fiat 500e gets a stylish SUV-like design and a 249-mile range