Electric-car demand set to surge in 2019
The latest sales figures suggest demand for electric cars will rise sharply this year, with lead times set to increase, too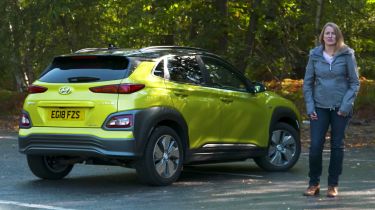 Sales of new electric cars are set to rapidly expand in 2019, after the sector grew by 10% last year – in stark contrast to the overall UK car market, which saw a 7% fall.
One in every hundred cars sold in November had a pure electric drivetrain, and experts are urging consumers to place orders on electric vehicles as soon as possible to avoid lengthening lead times as demand grows.
Research conducted by DrivingElectric shows delivery times for electric cars can stretch from 10 weeks – comparable with most internal-combustion-engined cars – to six months for the Jaguar I-Pace.
The Kia Soul EV – which is set to be replaced by a new model later this year – is already in low supply, with the manufacturer saying there are none in 'free stock' and only a handful left in showrooms.
Meanwhile, the waiting time for the Hyundai Kona Electric has been as much as 10 months, such is its popularity around the world.
However, not all models are experiencing bottlenecks quite that extreme: 18 weeks separate order and delivery of the latest Volkswagen e-Golf, while Audi is promising a turnaround time of 10 to 12 weeks for the forthcoming e-tron SUV. The Renault ZOE also takes 12 weeks to reach customers.
Plug-in hybrid cars could also suffer from ballooning lead times as 2019 unfolds: the Hyundai Ioniq Plug-In currently has a four-month delivery period, in contrast to the Hybrid variant, which is said to have "no lead time" between order and delivery.
Analysis by Vicky Parrott, Associate Editor, DrivingElectric
The last 12 months have been remarkable for electric cars, with the segment performing much more strongly than the overall market in 2018.
During 2018, total new-car registrations were nearly 7% down by November compared to the same period in 2017. But pure-electric cars were up by over 10%. And in November itself, compared to the same month in 2017, the overall market was 3% smaller, while battery electric vehicles were nearly 70% ahead on the same month last year.
Plug-in hybrid electric car sales also rose in 2018, by 26.7%, helped by a combination of interest in electric cars and the reassurance of having a conventional engine to boost range.
With every sign that electric cars are immune to the doldrums much of the rest of the market found itself in during 2018, we expect demand to rise even faster in 2019.
Because electric cars are seeing a global surge in interest, anyone who has pondered the idea of buying one is advised to stop dithering from this point and get ahead of any future supply bottlenecks caused by their popularity. It's time to stop pondering and pounce.
Electric Smart #3 SUV will be the biggest Smart ever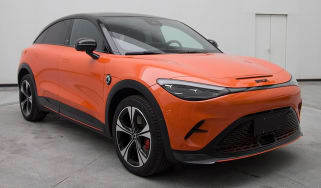 Electric Smart #3 SUV will be the biggest Smart ever
Smart is working on a rival to the Tesla Model Y, set to make its debut at the Shanghai Motor Show in April
Top 10 best 4WD electric cars 2023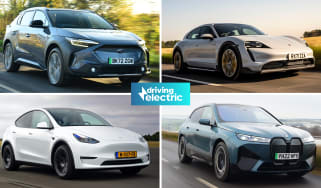 Top 10 best 4WD electric cars 2023
Whether you're looking to venture off-road, or just want some extra assurance in the winter months, we list the best four-wheel-drive electric cars on…
New Fisker Ocean Extreme will have longest range of any electric SUV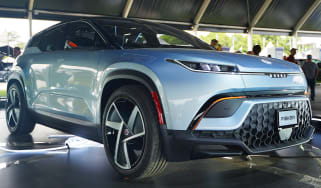 New Fisker Ocean Extreme will have longest range of any electric SUV
The latest rival to the Tesla Model Y, the Fisker Ocean boasts a 440-mile range and a revolving touchscreen