Rivian electric 'rally car' planned as third model in range
Electric-car startup already working on follow-up to pickup and SUV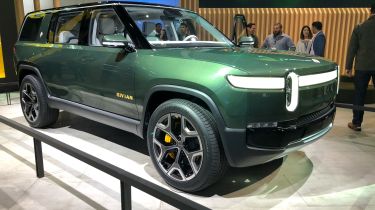 Rivian, the US electric-car startup that revealed pickup truck and SUV models at this year's Los Angeles Auto Show (above), is working on a rally-car-like hatchback for its third product.
Speaking to our sister brand Auto Express at the show, company founder Robert Scaringe said "The products we're working on all speak to the version of adventure where you have a combination of on and off-road capability, and a level of functionality that's unique and different from other vehicles in its space.
"The third, fourth and fifth vehicles may have different form factors; the third vehicle is smaller in wheelbase than what you see here in LA, but think of it as Rivian's interpretation of what you would see as a rally car. With a lot of ground clearance."
California-based Rivian has 600 employees currently, and is in the process of renovating an old Mitsubishi factory in Illinois to put its cars into production from 2020.
In addition to building its own models, Scaringe added, the company is also open to licensing its technology or producing components for other brands. The founder said Rivian was actively discussing the possibility with several established and newcomer car brands.
MINI Cooper Electric: pricing and specs for British-built electric supermini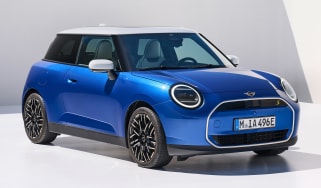 MINI Cooper Electric: pricing and specs for British-built electric supermini
MINI's latest electric hatchback introduces a revolutionary interior design, as well as larger batteries to provide a 250-mile range
Tesla Cybertruck: pricing and specs for Elon Musk's electric pickup truck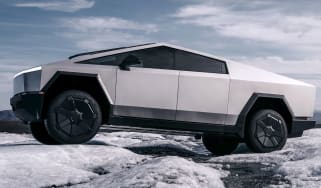 Tesla Cybertruck: pricing and specs for Elon Musk's electric pickup truck
The Tesla pickup truck is now on sale, with a range of up to 340 miles and a starting price of just over $60,000
Electric Renault 5: prices, 2024 launch date and teaser images of the MINI Cooper rival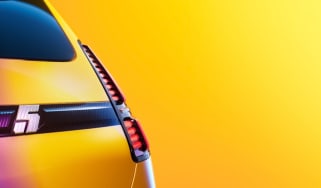 Electric Renault 5: prices, 2024 launch date and teaser images of the MINI Cooper rival
New official teaser pictures for Renault's electric supermini confirm the 5's reveal in February 2024