Vauxhall Frontera to arrive as Crossland EV replacement
The Vauxhall Mokka Electric will soon be joined by a chunkier, yet cheaper sibling that's set to revive a classic nameplate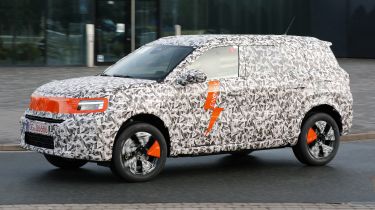 Vauxhall is preparing to take another dive into one of the hottest segments in the car industry right now, with an electric replacement to the ageing Crossland small SUV, rumoured to revive the Frontera nameplate.
Due next year, the electric Vauxhall Frontera will sit alongside the stylish Mokka Electric as a more rugged, value-focused alternative. While petrol versions of the Frontera are set to butt heads with the likes of the Dacia Duster, the Frontera Electric will instead come as a less expensive alternative to the likes of the Jeep Avenger.
Speaking of the Jeep, the Vauxhall Frontera Electric will share that car's e-CMP platform, which also underpins the likes of the Peugeot e-2008, Fiat 600e and the aforementioned Vauxhall Mokka Electric.
To keep the entry point into the range as low as possible, we expect base versions of the Frontera Electric to use the old 50kWh battery pack and 134bhp from pre-facelift versions of the Mokka. This setup is still offered in entry-level versions of the updated Vauxhall Corsa Electric and provides a range of just over 200 miles.
Top-spec versions of the Frontera will instead use the 54kWh battery and 154bhp motor which both made their debut on the DS3 E-Tense. Despite the Frontera's boxy shape, we expect this to be enough for a range of around 250 miles – on par with rivals such as the Smart #1.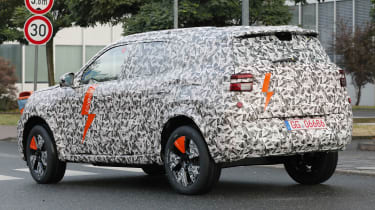 This more brutish silhouette is likely to be the biggest differentiator between the Fronetra Electric and its Mokka sibling. Spy photographs of test mules already showcase the car's upright stance – likely to the benefit of interior space – and if you squint hard enough, you'll even see Vauxhall's trademark 'Vizor' grille beneath all of the heavy camouflage.
With the Frontera's focus likely being firmly on value-for-money, we expect it to come in cheaper than the relatively expensive Mokka Electric, which starts from over £37,000. The option of an entry-level powertrain means base versions of the Frontera could start from as little as £34,000 when they eventually go on sale, costing around the same as the aforementioned Fiat 600e.
The Kia EV9 is DrivingElectric Car of the Year 2024
The Kia EV9 is DrivingElectric Car of the Year 2024
DrivingElectric Awards 2024: the winners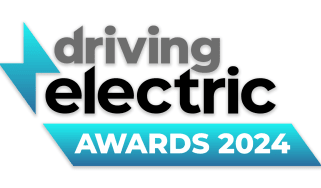 DrivingElectric Awards 2024: the winners
We celebrate the very best products in the EV world
Tesla Cybertruck: pricing and specs for Elon Musk's electric pickup truck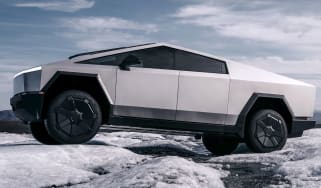 Tesla Cybertruck: pricing and specs for Elon Musk's electric pickup truck
The Tesla pickup truck is now on sale, with a range of up to 340 miles and a starting price of just over $60,000