Two thirds of drivers who don't have an EV want one. But there are problems…
A new SMMT study shows EV demand is stronger than ever, but certain issues are holding back a lot of motorists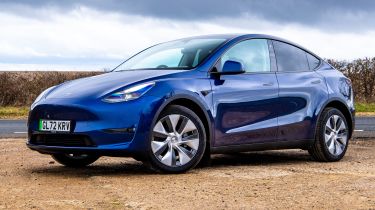 The sales of new electric vehicles are booming, with the Society of Motor Manufacturers and Traders (SMMT) recently claiming that one EV is sold almost every minute in Britain.
However, there is still a way to go before electric cars overtake internal combustion engined models and a recent study released by the SMMT shows that over two-thirds (68%) of UK motorists want to make the switch to electric, but are being held back by high prices and the lack of infrastructure.
The study also revealed that only 2% of respondents were planning to make the jump to an electric car this year, with this rising to 17% in 2024 and the remainder saying they could wait until 2026 or later.
All of this comes over a year after the government cut its Plug-in Vehicle Grant, making the UK into the only major European nation with no taxpayer-backed EV incentive scheme. The SMMT has thus called for a cut on VAT on new EV sales, as well as that for home and public charging, all in order to make EV ownership more affordable.
That being said, cheaper electric models are starting to arrive, such as the £26,000 BYD Dolphin and the slightly-more-expensive MG4 EV. Prices may rise once again, though, as the EU is launching an investigation into the industry-shaking low prices of Chinese electric cars, and may well start imposing tariffs.
Infrastructure is another key concern of motorists considering the switch to electric power; according to the SMMT, another two-thirds of respondents said the severe lack of public chargepoints has thus far dissuaded them from buying an EV. This is despite BP Pulse recently opening the UK's largest charging station, with the SMMT pushing for what it calls 'mandated targets for chargepoint rollout'.
Speaking at the SMMT's annual 'Electrified' conference, chief executive Mike Hawes said: "We are entering a new phase in the UK's EV transition, in which Britain can, and should, be a leader."
"A comprehensive package of measures would encourage households across the UK to go electric now, boosting an industry slowly recovering from the pandemic and delivering benefits for the Exchequer, society and the global environment."
Is there anything stopping YOU from going electric? Let us know on our social media channels!
BMW i4 facelift to topple Tesla with huge range and tech upgrades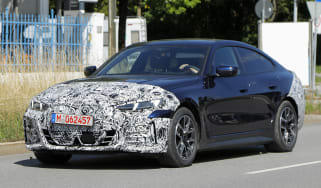 BMW i4 facelift to topple Tesla with huge range and tech upgrades
An updated version of the BMW i4 has been spotted testing, likely sporting a longer range and the latest technology
Electric BMW iX2 is set to take the kidney grille to the next level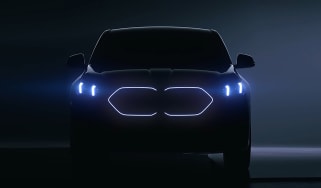 Electric BMW iX2 is set to take the kidney grille to the next level
BMW has teased the highly-rumoured iX2 coupe-SUV, which has been revealed to get enlarged illuminated kidney grilles