Lamborghini Lanzador is a four-door electric supercar
Italian sports car-maker's first EV has been teased in the form of a four-door concept car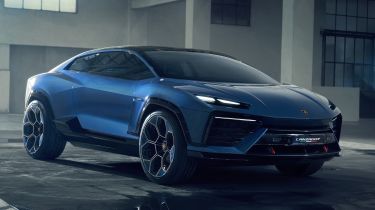 The days of howling V12 engines could soon be behind us as Lamborghini has revealed an all-new concept car that previews its first-ever fully-electric production model, set to go on sale before 2028.
Dubbed the Lamborghini Lanzador, this new four-door electric supercar gets a unique 2+2 seating arrangement, with crossover-esque lifted suspension and a sleek sloping roofline. Lamborghini boss, Stephan Winkelmann, characterised the brand's latest creation as the first 'Ultra GT', saying: "This will offer customers a new, unparalleled Lamborghini driving experience thanks to pioneering technologies."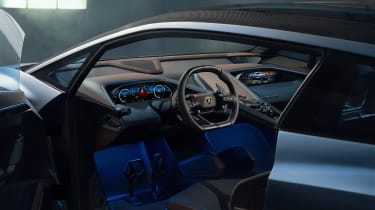 In spite of its raised ride height, Lamborghini insists that the driver and three passengers will sit low down "as if in a jet". A large centre console bisects the front half of the cabin, with both the driver and front passenger getting their own digital cockpit displays. Lamborghini's trademark Top Gun-style red starter button also makes an appearance, as does a revised version of the 'ANIMA' drive mode select system.
Other than not emitting any carbon dioxide, the maker says the new Lanzador will be its most sustainable model ever. Nearly all of the interior trim and upholstery will be made from recycled materials, including the carbon fibre on the dashboard and the wool on the seats.
Although this hasn't been overtly stated by Lamborghini, we know the Lanzador will sit on the all-new 800-volt SSP Sport platform, which is currently being co-developed alongside Porsche. Not only will this underpin the Lanzador, as well as an all-electric future version of the Urus SUV, but also a next-generation version of the Porsche Taycan. Battery sizes are yet to be determined, but expect the Lanzador to be capable of 350kW ultra-rapid charging.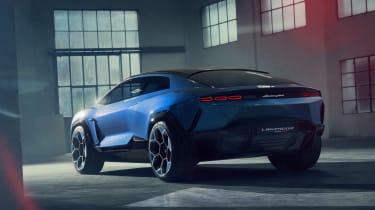 Lamborghini has confirmed the Lanzador will be powered by two electric motors – one on each axle – to provide "no compromises in power, driving pleasure or performance". The production car will also get four-wheel steering as well as adaptive aerodynamics and an electronic torque distribution system – all in the pursuit of better handling.
As mentioned, a production version of the Lamborghini Lanzador is not expected until 2028. It's safe to say, though, that it won't be cheap when it eventually comes to market – Lambo's first hybrid-powered supercar, the Revuelto, is set to start from around £450,000 and it's possible the Lanzador could easily cost over £300,000.
Top 10 fastest hybrid cars 2023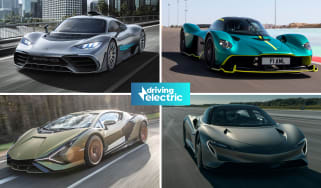 Top 10 fastest hybrid cars 2023
BMW i4 facelift to topple Tesla with huge range and tech upgrades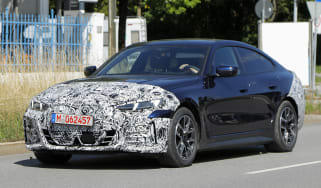 BMW i4 facelift to topple Tesla with huge range and tech upgrades
An updated version of the BMW i4 has been spotted testing, likely sporting a longer range and the latest technology
Electric BMW iX2 is set to take the kidney grille to the next level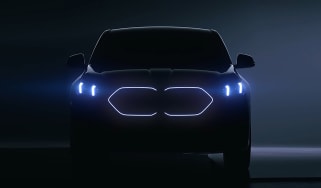 Electric BMW iX2 is set to take the kidney grille to the next level
BMW has teased the highly-rumoured iX2 coupe-SUV, which has been revealed to get enlarged illuminated kidney grilles