New Cupra Born VZ will be the brand's hottest EV yet
Cupra's boss has confirmed the development of a new high-performance version of the Born hatchback, set to produce 237bhp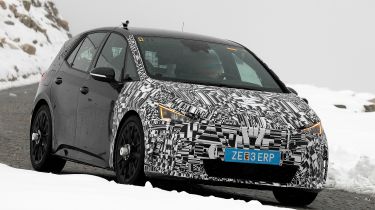 The Cupra Born is already a sporty electric family hatchback, but it's about to get even hotter as brand CEO Wayne Giffiths has confirmed the arrival of a new VZ model, boasting a more powerful electric motor, as well as potentially a host of other performance upgrades.
Speaking at the Munich Motor Show, Griffiths told DrivingElectric the new Cupra Born VZ will be "a more powerful version [of the Born], with 240hp (237bhp)" – not quite as potent as the 328bhp promised by the dual-motor Volkswagen ID.3 GTX, and far from the 429bhp of the MG4 XPower, but more than the current 227bhp Born e-Boost model regardless.
It isn't all about outright speed and power, according to Cupra. Griffiths explained the new Born VZ is going to focus more on "[your] emotions and experience in the car." With this in mind, it's likely the top-of-the-range VZ will feature uprated suspension and brakes in order to make it feel even more poised on a twisty B-road. That being said, a boosted power output should also bring the Cupra Born's 0-62mph time to under seven seconds.
At the time of writing, the Cupra Born is available in three versions: V1, V2 and V3, with the new VZ poised to sit above them all. While base Cupra Born models get a 58kWh battery for a maximum range of 264 miles, V2 and V3 models can be specified with a larger 77kWh unit for an increased range of 341 miles. We expect the VZ will only be available with the bigger battery and given it only uses one electric motor, it's unlikely that it'll offer any less than 320 miles on a charge.
The Cupra Born has been on sale since 2021, with its sister car, the aforementioned Volkswagen ID.3, having recently undergone a facelift in 2023 to boost its popularity with owners and address their feedback.
Though the Cupra is also due to get a mid-life refresh, that isn't expected until 2025, with the high-performance VZ model set to arrive before then. With the current top-of-the-range Cupra Born V3 e-Boost costing £43,735, it's likely the VZ will start from around £45,000 when it goes on sale next year.
Top 10 best electric sports cars 2023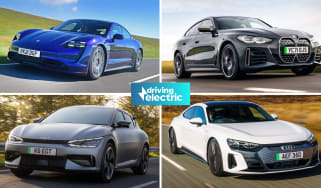 Top 10 best electric sports cars 2023
Top 10 slowest-depreciating electric and hybrid cars 2023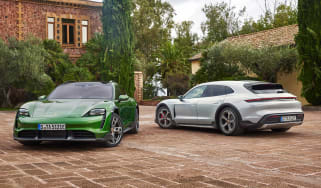 Top 10 slowest-depreciating electric and hybrid cars 2023
New Fisker Ocean Sport washes up in the UK: £36k for a 288-mile range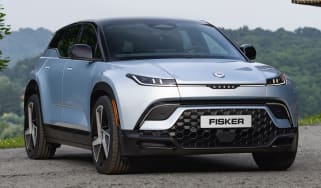 New Fisker Ocean Sport washes up in the UK: £36k for a 288-mile range
American EV startup Fisker has just launched its entry-level Ocean SUV in the UK, with a range of up to 288 miles
First contact: facelifted Kia EV6 will look even more like a UFO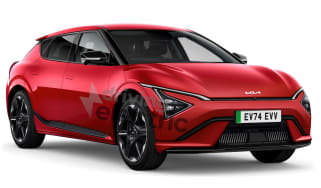 First contact: facelifted Kia EV6 will look even more like a UFO
Kia is readying an update for the EV6 crossover, which is set to include a new face and tech from the larger EV9
Big price cut: Electric Renault Megane prices slashed in time for Christmas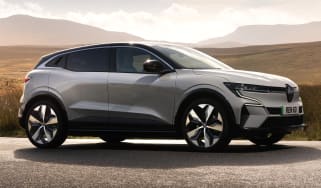 Big price cut: Electric Renault Megane prices slashed in time for Christmas
Renault Megane E-Tech gets a price drop of up to £3,500, bringing the starting price to just £34,495