Volkswagen ID.Buzz pickup truck previewed in new image
A new patent image shows Volkswagen is considering a pickup version of its ID.Buzz EV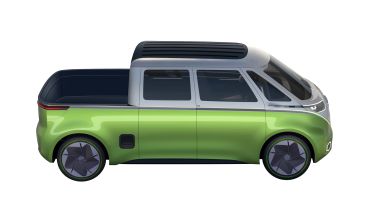 The Volkswagen ID.Buzz could soon be getting a pickup truck variant. A patent image has been filed showing an ID.Buzz with a pickup bed instead of bodywork, plus slim rear lights and a drop-down tailgate.
Our image shows a double-cab body style – with seating for four or five people – plus a bed over the rear wheels. It's likely that the ID.Buzz pickup wouldn't offer quite the same load capacity or towing ability as the newly revealed Volkswagen Amarok, but we'll need to wait for any official specifications to confirm that.
It may cost a similar amount to the Amarok, though, and the Amarok is unlikely to welcome electrified engine options any time soon. The ID.Buzz pickup could act as an EV alternative, aimed at buyers who can sacrifice a little practicality for lower running costs. Pickup trucks are usually quite costly to run; the outgoing Amarok officially managed just 28.2mpg.
The pickup body style is likely to be a little less aerodynamic than the standard MPV or van, although VW's 82kWh battery should still provide plenty of range. Power will go to a 201bhp rear-mounted electric motor, while we know a four-wheel-drive GTX version is in the pipeline. While the ID.Buzz pickup wouldn't necessarily need huge performance, its four-wheel-drive capability could be crucial to pickup buyers.
There's a possibility that Volkswagen could create a single-cab version, too. This would improve practicality and would be aimed at tradespeople, perhaps with less equipment and a pared-down exterior design.
At the moment, the only electric pickups are high-end offerings from Rivian, Ford and Hummer and all are aimed at the American market. These cars are too big for UK roads, so it'll be interesting to see if the ID.Buzz pickup gets greenlit.
New Volkswagen ID.7 brings the fight to the Tesla Model 3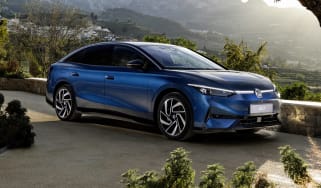 New Volkswagen ID.7 brings the fight to the Tesla Model 3
Volkswagen ID.7 Tourer is the sensible electric estate we've been waiting for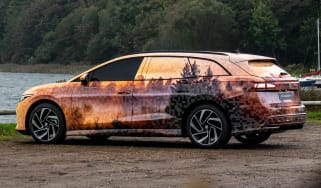 Volkswagen ID.7 Tourer is the sensible electric estate we've been waiting for
Volkswagen ID. GTI Concept brings the GTI badge into the electric age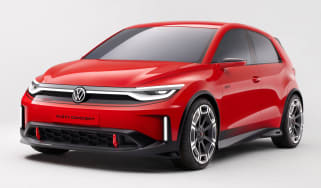 Volkswagen ID. GTI Concept brings the GTI badge into the electric age
Electric Renault 5: prices, 2024 launch date and teaser images of the MINI Cooper rival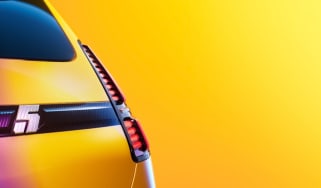 Electric Renault 5: prices, 2024 launch date and teaser images of the MINI Cooper rival
New official teaser pictures for Renault's electric supermini confirm the 5's reveal in February 2024
Big price cut: Electric Renault Megane prices slashed in time for Christmas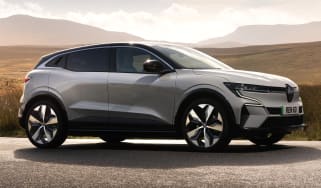 Big price cut: Electric Renault Megane prices slashed in time for Christmas
Renault Megane E-Tech gets a price drop of up to £3,500, bringing the starting price to just £34,495