Egg launches subscription-based home charger service in UK
£30-a-month contract spreads the cost of a home wallbox for electric-car charging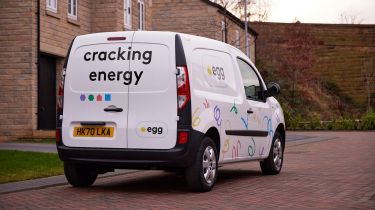 A new renewable energy company has launched a home electric-car charger subscription service to the UK market. Egg's plan costs £30 a month, covering the installation and maintenance of a 7kW home wallbox unit.
The service has been launched just as the terms of the government's Electric Vehicle Homecharge Scheme (EVHS) grant are changing. As of the end of March 2022, the up-to-£350 payment is no longer offered to homeowners in single-occupancy properties, but can still be claimed by those in rental properties.
Withdrawal of the grant means the average cost of buying and installing a wallbox charger is now in the region of £1,000 for most homeowners; Egg is hoping this will make its monthly-payment model more attractive. As with any home wallbox, customers must have a driveway, garage or other off-street parking  adjacent to their property. A subscription can be set up online at www.crackingenergy.com by answering a few questions to confirm eligibility.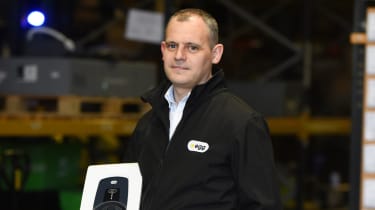 Commenting on the launch of the service, Egg CEO Thomas Newby (above) said: "The reality of buying an electric vehicle is that it involves a lot of research and a considerable up-front cost… Installing a home charging point should be the most painless part of the process. Egg's proposition is simple – one affordable, monthly cost that keeps your car moving and offers complete peace of mind."   
Egg says its service will be of particular interest to those who might be considering a house move in the near future, or company-car drivers who are responsible for the cost of installing a charger. The maintenance cover offered as part of the deal provides for a specialist engineer to repair or replace the charger within two working days should anything go wrong.
Egg's 7kW charger is compatible with all makes and models of EV, is weather-protected and can be mounted on a garage or outdoor wall. Depending on the battery size of the car, it can provide around 20 to 30 miles of range for every hour plugged in. Charging can also be scheduled for times when energy is cheaper.
Electric Renault 5: prices, 2024 launch date and teaser images of the MINI Cooper rival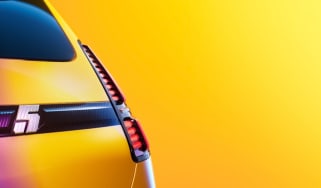 Electric Renault 5: prices, 2024 launch date and teaser images of the MINI Cooper rival
New official teaser pictures for Renault's electric supermini confirm the 5's reveal in February 2024
Big price cut: Electric Renault Megane prices slashed in time for Christmas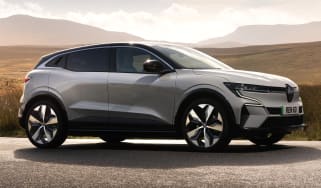 Big price cut: Electric Renault Megane prices slashed in time for Christmas
Renault Megane E-Tech gets a price drop of up to £3,500, bringing the starting price to just £34,495