Data reveals cost disparity between council-owned chargers in England & Wales
Drivers in the south pay 28% more than those in the north and Wales to use the cheapest public chargers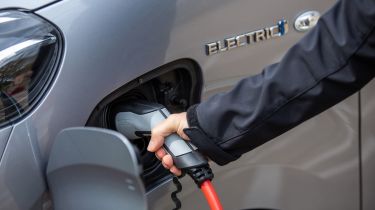 Electric-car drivers pay significantly different rates to use council-owned charging points across England and Wales, new research commissioned by British Gas has revealed.
Data from Freedom of Information (FoI) requests to 400 local authorities by the energy provider reveals charging rates at council-owned points in the south of England (encompassing East Anglia, London, the southeast and the southwest of the country) are on average 28% higher than those in the north (encompassing Wales, the Midlands, the northeast, the northwest Yorkshire and the Humber).
There are 1,468 more council-owned charging points in the south, however, so provision is better. The West Midlands had the lowest average cost of charging at council facilities of all regions looked at, coming in at 20p per kWh, in contrast to the southwest, where the average was 63p per kWh.
There are also 21 local authorities in the UK that allow drivers to charge at their points for free. These are Arun, Bracknell Forest, Bradford, Bridgend County Borough Council, Crawley, Daventry, the East Riding of Yorkshire, Hambleton, Lancaster, Leeds, Lichfield, Lincoln, Oadby and Wigston, Southampton, Staffordshire, Stevenage, Stockport, Swindon, Tunbridge Wells, Warrington and Woking.
Commenting on the research, British Gas' head of EV Enablement Lucy Simpson said: "These figures demonstrate the need for all UK councils to play their part in supporting the transition to electric vehicles. Currently, we have 21 progressive councils that have decided to support local EV adoption, so we would expect a greater uptake of EVs to come through in these areas than in councils where it is expensive to charge. If charging doesn't become more accessible in these areas, we could see a slower rate of adoption.
"While the government does offer certain financial incentives at the point of purchase, charging costs are still a barrier to electric-vehicle adoption. With 29% of drivers citing expensive public charging as one of the main reasons holding them back, it's unfair that those who don't live in areas with either free or low-cost charging are being discriminated against based on their address. If this continues, we risk leaving a huge number of drivers behind in the transition to electric cars."
First contact: facelifted Kia EV6 will look even more like a UFO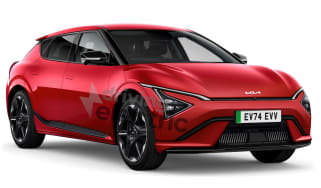 First contact: facelifted Kia EV6 will look even more like a UFO
Kia is readying an update for the EV6 crossover, which is set to include a new face and tech from the larger EV9
New Fisker Ocean Sport washes up in the UK: £36k for a 288-mile range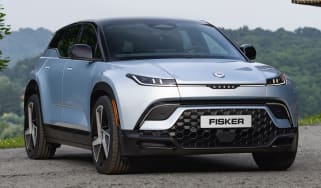 New Fisker Ocean Sport washes up in the UK: £36k for a 288-mile range
American EV startup Fisker has just launched its entry-level Ocean SUV in the UK, with a range of up to 288 miles
Electric Renault Twingo revealed as £17k rival to Citroen e-C3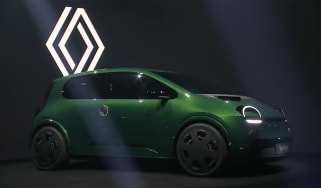 Electric Renault Twingo revealed as £17k rival to Citroen e-C3
Renault has unveiled its smallest EV yet; a sub £20k city car with a claimed high level of efficiency