Electric classic cars: Lunaz reveals Rolls-Royce and Jaguar conversions
Silverstone-based company unveils zero-emissions versions of iconic British classic cars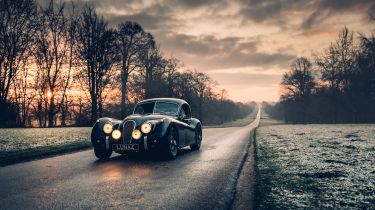 A new British company based at the Silverstone Grand Prix circuit in Northamptonshire has unveiled electric-converted versions of the Jaguar XK120, Rolls-Royce Phantom V and Rolls-Royce Cloud as a showcase for its bespoke classic-car electric conversion expertise.
Founded by David Lorenz in 2018, Lunaz is headed up by former Renault F1 technical director Jon Hilton, and boasts former Aston Martin, Ferrari, Jaguar, Volkswagen and McLaren employees among its staff. It analyses each model of car it converts closely in order to develop the most appropriate electric powertrain solution.
Lorenz's Jaguar XK120 (pictured above) gets an 80kWh and twin electric motors producing 375bhp and 700Nm of torque, while the Rolls-Royces are fitted with 120kWh batteries.
Every car it converts is fitted with fast-charging capability, regenerative braking and "sensitively" integrated modern automotive technology such as cruise control, traction control, sat nav and on-board wi-fi. The cars start from around £350,000 and can be customised by buyers with bespoke interior trims and colours.
The conversion process starts with the chassis being weighed to understand its original weight distribution, then being stripped back and fully restored, with all bodywork defects rectified and a 3D scan of the body carried out. Lunaz has not disclosed its component suppliers, but promises to use "the highest specification modules available for automotive applications".
Lunaz is based in the Silverstone Technology Park, across the road from the F1 circuit and also home to the Virgin Formula E team, among other hi-tech automotive firms. Its Jaguar and Rolls-Royce conversions are currently undergoing testing and the company says order books will be open from November 2019.
Tesla Model 3 facelift will be a double-edged sword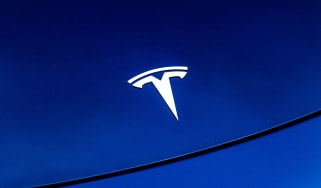 Tesla Model 3 facelift will be a double-edged sword
Tesla's updated EV will have an improved interior, greater range and a more affordable price – as well as one unfortunate drawback
Electric Ford Puma could become the UK's best-selling EV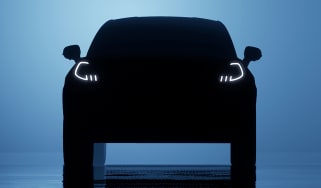 Electric Ford Puma could become the UK's best-selling EV
The Ford Puma EV is set to arrive in 2024 with a range of over 200 miles and a tweaked exterior design
Vauxhall Astra Electric: price, range and video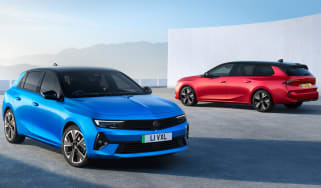 Vauxhall Astra Electric: price, range and video
The new Astra Electric shares its parts with the Peugeot e-308, with first deliveries due soon