Gridserve acquires Ecotricity Electric Highway charging network
Hitachi Capital-backed company completes takeover of UK motorway services charging-point operator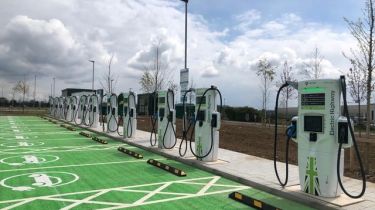 Gridserve, the company behind the Electric Forecourt charging hub in Braintree, Essex, has acquired the Electric Highway network of charging points found at most motorway service areas in the UK from Ecotricity.
The Hitachi Capital-backed Gridserve already held a 25% stake in the network, but has now moved to take it over completely. A programme of replacing the Electric Highway's ageing and frequently unreliable infrastructure is already underway and is expected to ramp up in the wake of the takeover, with all of the Electric Highway locations getting new 350kW ultra-rapid chargers.
Commenting on the sale, Gridserve's CEO Toddington Harper said: "It's a real honour for Gridserve to have been chosen by Ecotricity as the organisation to take the Electric Highway forward in its next phase. Our purpose is to deliver sustainable energy and move the needle on climate change, and the upgraded network will provide the confidence for millions more people to make the successful transition to electric vehicles in the earliest possible timeframes."
Ecotricity founder Dale Vince added: "We've reached an interesting point in the electric-car revolution: exponential growth is just around the corner... the Electric Highway needs a growth spurt, to make sure that it stays ahead of driver demand and continues to play its key role as the network that delivers more miles every year than any other. For this, the Electric Highway needs an owner with access to serious funding and real commitment to the cause – I'm delighted to have found the ideal company to hand the baton to, in Gridserve."
Following the sale of the Electric Highway, Ecotricity will now focus on its core green energy projects, which include creating natural gas from grass and diamonds from captured atmospheric CO2.
Complete guide to the BP Pulse (formerly Polar Plus) charging network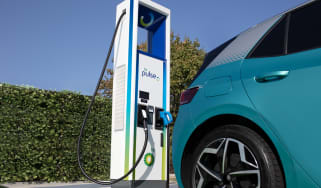 Complete guide to the BP Pulse (formerly Polar Plus) charging network
This is how to charge your electric or plug-in hybrid car on the BP Pulse public charging network (formerly known as Polar Plus)
Complete guide to BP Pulse (formerly Chargemaster) home chargers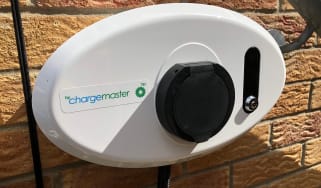 Complete guide to BP Pulse (formerly Chargemaster) home chargers
Everything you need to know about BP Pulse (formerly known as BP Chargemaster) home wallbox chargers for electric and plug-in hybrid cars
Electric car loans and grants in Scotland: a complete guide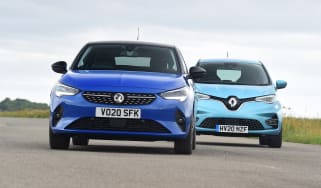 Electric car loans and grants in Scotland: a complete guide
If you live in Scotland and are looking to buy an electric car, there are a number of government schemes to help out