Electric car sales' long-term prospects undimmed by coronavirus
BNEF forecasts 23% drop in global electric-car sales in 2020, but electrification will continue in the long term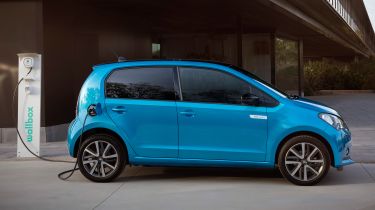 The long-term trend of passenger-car electrification is set to continue in the wake of the coronavirus pandemic, according to new analysis from research company BloombergNEF (BNEF).
Its latest 'Long-Term Electric Vehicle Outlook' forecasts an 18% drop in worldwide electric-car sales during 2020, due to the effects of government-imposed lockdowns and the subsequent economic impact around the globe.
However, sales of internal-combustion-engined cars are expected to be hit harder, dropping 23% in total. A long-term reduction in numbers using public transport such as buses and trains is also anticipated as a result of the pandemic.
Electric cars are forecast to account for 3% of all new-car sales around the world in 2020, a proportion that's expected to rise to 7% by 2023, which would translate to 5.4 million individual sales by then. Currently, there are seven million electric passenger cars on the roads worldwide.
In the long term, the shift to electrification is expected to be largely unaffected by coronavirus; BNEF estimates that 58% of new passenger-car sales globally will be electric by 2040, and that electric cars will make up 31% of cars on the road by that point.
Additionally, a drop in the cost of lithium-ion battery technology will see the 'whole-life' cost of electric cars come into line with their internal-combustion-engined equivalents by 2025 on average, although the crossover point could come earlier or later depending on the market and size of car. For large cars in Europe, cost equivalence is expected as soon as 2022.
In regards to charging, BNEF anticipates demand for 290 million charging points worldwide by 2040, including 12 million in public places, representing a total investment of $500 million – $111 million of that in public charging infrastructure.
BNEF also says its research suggests that global sales of internal-combustion-engined cars peaked in 2017 and in the long-term will continue to decline after a post-coronavirus recovery.
Colin McKerracher, head of advanced transport for BNEF, commented: "The Covid-19 pandemic is set to cause a major downturn in global auto sales in 2020. It's raising difficult questions about automakers' priorities and their ability to fund the transition. The long-term trajectory hasn't changed, but the market will be bumpy for the next three years."
New Ford Explorer electric SUV revealed in full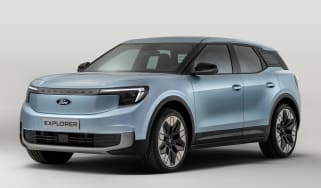 New Ford Explorer electric SUV revealed in full
Ford's new electric crossover boasts a range of more than 300 miles and will be built on the same platform as the Volkswagen ID.4 SUV
Electric car battery life: how to preserve your battery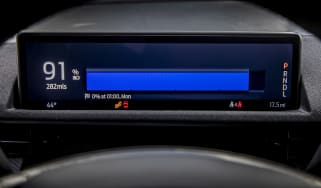 Electric car battery life: how to preserve your battery
Here's how to preserve your electric car's battery life and how much a replacement will cost if you need one
Top 10 best 4WD electric cars 2023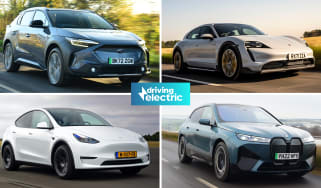 Top 10 best 4WD electric cars 2023
Whether you're looking to venture off-road, or just want some extra assurance in the winter months, we list the best four-wheel-drive electric cars on…