Kia and Hyundai invest £85m in Arrival for electric-vehicle development
Korean carmaker takes big stake in UK-based commercial-vehicle company to accelerate the adoption of electric vehicles in Britain and beyond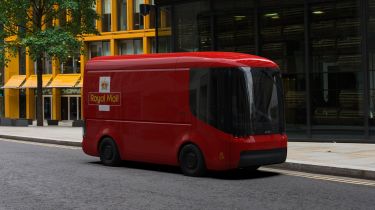 Kia and Hyundai have announced a €100 million (£85 million) investment in UK-based electric-vehicle company Arrival, to help accelerate the adoption of electric commercial vehicles worldwide.
The partnership will see Kia and Hyundai use Arrival's 'skateboard' platform – a base that can take multiple body shapes and different forms – to create new, purpose-built electric vehicles. In return, Arrival will benefit from Hyundai and Kia's global reach and economies of scale.
The news comes just days after Kia announced its 'Plan S' – a proposal that'll see it build 11 new electric vehicles by 2025.
Hyundai's president and head of research and development, Albert Biermann, said: "The eco-friendly vehicle market in Europe is expected to grow rapidly due to reinforcement of environmental regulations. 
"Through the joint development, we will be able to gain a competitive advantage and progressively establish our leadership in the global eco-friendly vehicle market."
Arrival claims its electric vans are priced "the same, or less than" internal-combustion-engined vehicles. Currently, over 90% of commercial vehicles in the UK are diesel-powered, but their predictable usage patterns – and ability to charge overnight – mean that light vans and trucks are perfect candidates for electric propulsion.
Avinash Rugoobur, Arrival's chief strategy officer, said: "Our complementary expertise will allow us to rapidly design, build and roll out vehicles together. Accelerating electric vehicle adoption is good for everyone – for people, business and the planet – and we are pleased to undertake this mission with our partners Hyundai and Kia".
New Fisker Ocean Sport washes up in the UK: £36k for a 288-mile range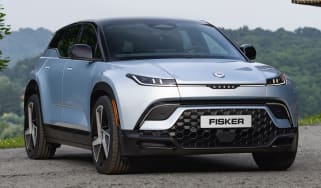 New Fisker Ocean Sport washes up in the UK: £36k for a 288-mile range
American EV startup Fisker has just launched its entry-level Ocean SUV in the UK, with a range of up to 288 miles
Big price cut: Electric Renault Megane prices slashed in time for Christmas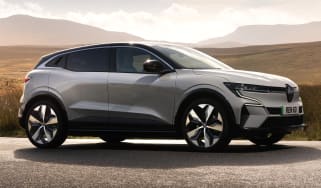 Big price cut: Electric Renault Megane prices slashed in time for Christmas
Renault Megane E-Tech gets a price drop of up to £3,500, bringing the starting price to just £34,495