DrivingElectric magazine: new issue on shelves now
Our 2020 Cars of the Year revealed, plus plug-in hybrid twin test, Euro road trip, Cupra electric racer and more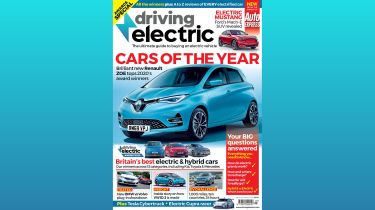 The winter issue of DrivingElectric's quarterly magazine is on shelves now, giving you the full rundown of our 2020 award winners. These are best electric and hybrid cars money can buy, and we have an in-depth review of each one, explaining why it won.
Elsewhere, with big company-car tax savings for plug-in hybrid buyers on the horizon in April 2020, we run the rule over two of the leading contenders in the ultra-competitive executive saloon class: the BMW 330e and Volvo S60 T8.
We've also been out and about to bring you some great features from the world of electric motoring, from driving an Audi e-tron through 10 European countries in 24 hours, going behind the scenes at the Volkswagen ID.3 factory in Germany and heading to Spain for a passenger ride in Cupra's new electric race car.
As in every issue, we bring you a full A-Z rundown of every electric and hybrid car and van on sale in the UK today, with detailed verdicts, at-a-glance specifications and pictures for all models. We also answer all the big questions about buying, running and charging electrified vehicles.
Finally, we take a look ahead to 2020 with a guide to the flurry of new hybrid and electric cars that will be hitting UK showrooms during what looks set to be the 'Year of the EV'.
Look out for the magazine in WH Smith travel outlets and other leading newsagents. Alternatively, you can order the issue online at MagsDirect and have it sent to your door. Postage is free in the UK.
Electric Ford Puma could become the UK's best-selling EV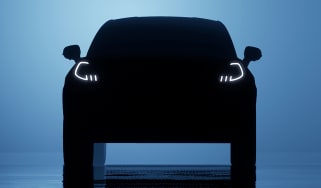 Electric Ford Puma could become the UK's best-selling EV
The Ford Puma EV is set to arrive in 2024 with a range of over 200 miles and a tweaked exterior design
Vauxhall Corsa Electric facelift brings sharp new look and tech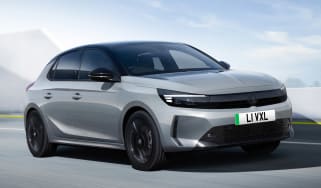 Vauxhall Corsa Electric facelift brings sharp new look and tech
Vauxhall's top-selling electric supermini has been updated for 2023, now getting the 'Vizor' from the Mokka Electric
Caterham EV Seven is the track day car of the future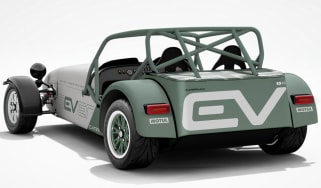 Caterham EV Seven is the track day car of the future
Caterham has revealed an all-electric version of its iconic Seven sports car… that you can't buy