One in five motorists planning to go fully electric for their next car
DrivingElectric research finds that consumer's interest in going electric for their next car has doubled in two years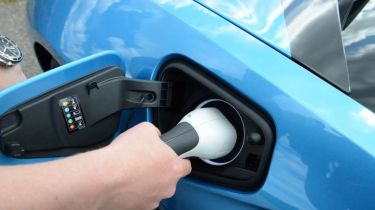 Electric cars are about to overtake diesels in popularity, according to research by DrivingElectric, with double the number of drivers planning to buy an electric car compared with two years ago.
More than one in five drivers now say their next car will be all-electric – overtaking diesel and hybrid buying intentions for the first time and shooting electric cars into second place as motorists' preferred power option.
The findings are especially significant, because they come from the mainstream car market, rather than an audience specifically interested in electric vehicles. Our researchers say that interest from mainstream motorists is now only marginally trailing that of existing electric-car enthusiasts.
DrivingElectric has also detected a shift in buyers' minds, away from the classic selling points of running-costs savings and 'early adopter' interest and more towards practicalities such as the enhanced boot space many electric cars offer.
Two years ago, just 10% of drivers named electric as their preferred power option, compared with 26% for diesel, 43% for petrol and hybrids taking third place, on 14%. But electric has now shot up to 22%, with diesel sliding to 19%, hybrids falling to 16% and petrol also significantly down, at 37%.
DrivingElectric is closely tracking the views of both committed electric-car owners and prospective buyers, and is discovering that electric vehicles are no longer considered a niche option, for example, to be purchased as a second household car.
The recent DrivingElectric Showcase event – in which motorists joined the DrivingElectric team to look at the latest models and discuss their future buying plans – revealed that comfort and practicality (and especially load-carrying capacity) outweighed priorities such as running-costs savings in the minds of many buyers. It also demonstrated that many buyers are looking to skip past plug-in hybrid cars and move directly from conventional fuel types to pure electric.
Perhaps most remarkably, those attending the DrivingElectric event were also only 2% more likely to be planning an electric-car purchase than the mainstream audience polled for the research.
Vicky Parrott, Associate Editor of DrivingElectric, said: "This is a big moment for the electric-car market, with electric poised to become the second most popular type of propulsion on the road. We're now seeing a breakthrough in the perceptions of electric vehicles, from a niche phenomenon to a genuinely mainstream choice.
"This is perfectly illustrated by the strength of interest among a non-specialist audience surfaced by our sister publication, Auto Express, and how closely it mirrored the buying plans of those who travelled from all over Britain to meet our team and look at the latest electric cars.
"The views of car buyers are clearly maturing as electric vehicles become more common. This means that the original chief selling points of electric cars, such as very low running costs, are now being tempered by more traditional considerations of practicality, style, infotainment and comfort."
First contact: facelifted Kia EV6 will look even more like a UFO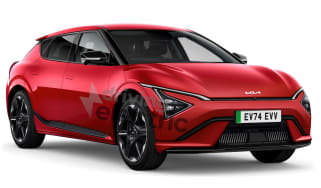 First contact: facelifted Kia EV6 will look even more like a UFO
Kia is readying an update for the EV6 crossover, which is set to include a new face and tech from the larger EV9
New Fisker Ocean Sport washes up in the UK: £36k for a 288-mile range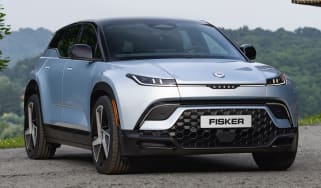 New Fisker Ocean Sport washes up in the UK: £36k for a 288-mile range
American EV startup Fisker has just launched its entry-level Ocean SUV in the UK, with a range of up to 288 miles
Electric Renault Twingo revealed as £17k rival to Citroen e-C3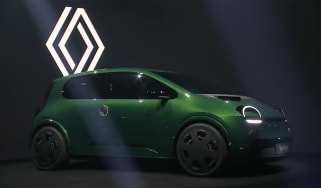 Electric Renault Twingo revealed as £17k rival to Citroen e-C3
Renault has unveiled its smallest EV yet; a sub £20k city car with a claimed high level of efficiency