New survey says 75-mile range 'sufficient' for most electric car buyers
Study of US consumers by MINI reveals nearly three-quarters think 75 miles of electric range is enough for daily use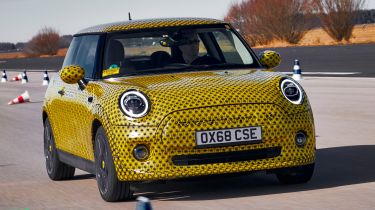 73% of US consumers believe 75 miles of range is 'sufficient' for an electric car to meet their daily driving needs, according to a new poll.
The 'General Population' survey - commissioned by MINI USA and organised by market research firm Engine International - was conducted last month, taking views from 1,004 people aged 18 and over.
It also found that 63% believe electric cars are best suited to city driving and commuting; separate company data suggests 80% of owners charge their cars at home.
"It is important for us as a brand to understand how consumers want to use their electric vehicles, and what they know and don't know about them as we move closer to the launch of the MINI Cooper S E electric vehicle in the US," said Andrew Cutler, head of corporate communications at MINI USA.
"The more intelligence we gather, the more we can educate consumers about the many benefits of electric mobility and what MINI has to offer in the new MINI Cooper S E electric vehicle coming in early 2020."
Although most respondents said they'd be happy with the kind of range easily delivered by most electric cars on the market, MINI USA believes more education is needed: 74% said they didn't know where their nearest charging station was, while 'I don't know' was the most popular response when participants were asked to identify an acceptable charging time.
Meanwhile, two-thirds of people said they believe electric cars are still in the early-adopter phase.
In the US market Federal Tax Credits are available to incentivise electric car buyers, although MINI thinks there is "still a subset of the population that is making the choice to purchase an EV based on factors beyond incentives."
MINI's first electric car - the Cooper SE - is set to go on sale in 2020.
Tesla Model 3 facelift will be a double-edged sword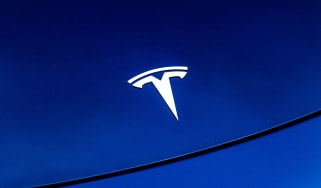 Tesla Model 3 facelift will be a double-edged sword
Tesla's updated EV will have an improved interior, greater range and a more affordable price – as well as one unfortunate drawback
Volkswagen ID. Buzz LWB is a retro, seven-seat electric MPV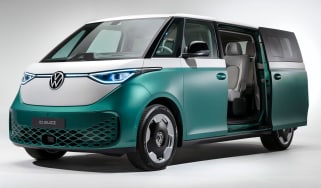 Volkswagen ID. Buzz LWB is a retro, seven-seat electric MPV
Volkswagen has unveiled a larger version of its ID. Buzz EV, boasting more seats and a larger battery with more range
Vauxhall Astra Electric: price, range and video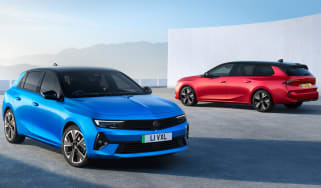 Vauxhall Astra Electric: price, range and video
The new Astra Electric shares its parts with the Peugeot e-308, with first deliveries due soon