Fastned opens first 350kW rapid charger in the UK
Dutch company Fastned installs Sunderland station as part of Go Ultra Low NE programme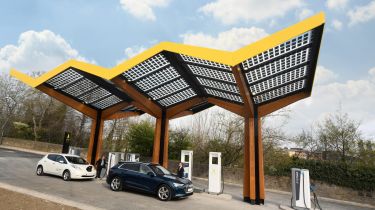 The UK's first 350kW-capable rapid-charging station has opened in Sunderland. Constructed and operated by Dutch company Fastned, it's located on West Wear Street in the city, near the factory that produces the second-generation Nissan Leaf electric car.
The charging station is owned by the North East Joint Transport Committee (NEJTC) and was funded by a Go Ultra Low Cities Grant and through the European Regional Development Fund.
It features four 50kW and two 175kW fast chargers, with the latter also enabled for 350kW charging. Charging at the station is free right now, but a payment system will be implemented before the end of 2019; it will accept credit/debit cards, Apple Pay, Android Pay and various electric-car charge cards.
Michiel Langezaal, co-founder and CEO of Fastned, said: "We are pleased to have built this fast-charging station where fully electric vehicles can charge at up to 350kW… Sunderland is a symbolic city for electric driving, since the factory where the Nissan Leaf is produced is located here."
Councillor Martin Gannon, chair of the North East Joint Transport Committee, added: "This is a tremendous asset for the northeast. With another fast-charging station under construction and five more smaller stations planned, we are making it easier for motorists who already drive electric vehicles and those who want to go green and make the switch to a more sustainable form of transport."
All fully electric vehicles can use the West Wear Street station, but at present the cars with the fastest charging capacity on sale in the UK are the Jaguar I-Pace and Audi e-tron, which can both operate at 150kW.
The forthcoming Porsche Taycan will be the first production model on sale here able to take advantage of 350kW stations like Fastned's and the upcoming Shell-IONITY network.
Fastned recently announced it had won another tender for five fast-charging stations in the northeast, organised by the NEJTC.
In addition to its current and planned UK stations, Fastned currently has 90 locations across the Netherlands and Germany, and plans to expand into Belgium, Switzerland and France.
Top 10 best luxury electric cars 2021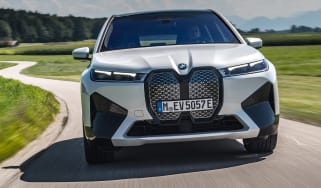 Top 10 best luxury electric cars 2021
From Audi to Tesla, here are our top picks of the most luxurious zero-emissions motoring options on the market right now
Complete guide to the IONITY charging network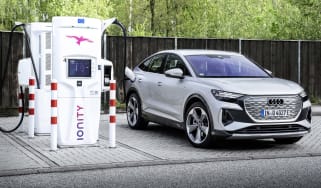 Complete guide to the IONITY charging network
The manufacturer-backed IONITY rapid-charging network is expanding across the UK and Europe – here's all you need to know
2021 Volvo XC40 Recharge electric SUV: single-motor version on sale now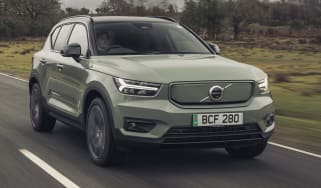 2021 Volvo XC40 Recharge electric SUV: single-motor version on sale now
Volvo has introduced a new single-motor version of its electric SUV, available in two trim levels and with prices starting from £48,300