Electric Genesis Mint Concept makes New York bow
Hyundai luxury sub-brand Genesis launches electric Mint Concept at New York Motor Show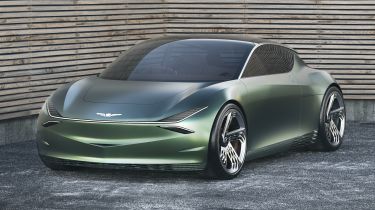 Genesis – the luxury sub-brand of Hyundai – has revealed a small, electric city car called the Mint Concept at the New York Motor Show.
Performance details for the car haven't been disclosed, although the company has hinted at a range of 200 miles and 350kW charging capability.
It's described as a "luxury car for the city" and Genesis says the Mint Concept is "highly manoeuvrable and exhilarating to drive."
The car was designed jointly by the firm's European, US and Korean design studios: the Mint Concept adopts a low, wide stance, with the wheels pushed out to the corners.
The shape of the headlights is inspired by the winged Genesis logo, while the tail-lights stretch right across the tailgate at the rear.
Creases in the design send air through intakes in order to cool the battery, although the Mint Concept, like all electric cars, has no need of a front grille.
The Mint Concept boasts two conventional doors, with a pair of separate, rear-hinged doors (see gallery) providing access to the luggage compartment.
Inside, there's seating for two, with a single bench divided by a folding armrest. Tan leather upholstery covers most of the surfaces, with chrome trim completing the look. A full-length glass roof ensures plenty of natural light inside.
The dashboard appears to be entirely button-free, with the exception of one for the hazard lights. The steering wheel houses a rectangular touchscreen, displaying everything from driving information to media playback functions.
Six smaller displays sit either side of the steering wheel, providing shortcuts to sat nav, smartphone connectivity functions and driving modes.
Oddly, the Mint Concept appears to have three pedals, despite the car's electric, single-speed transmission having no need of a clutch.
"The Mint Concept is a new urban icon that marries classic proportions with forward-looking, minimalist design," said Luc Donckerwolke, Genesis' executive vice-president of design.
"The Mint Concept finds purpose and meaning in the city, just as so many people call the world's most densely populated metropolises home."
It's not yet clear if the Genesis Mint Concept will lead to a production model. However, with the all-electric MINI Cooper SE set to arrive next year, it could be in the brand's interest to launch a luxury rival.
Fisker PEAR: first look at £25,000 electric city car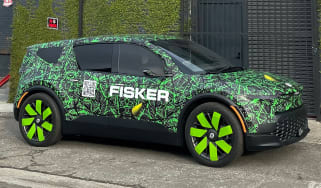 Fisker PEAR: first look at £25,000 electric city car
The cut-price EV is due to be unveiled in the second half of 2023 and offer up to 310 miles of range
New electric cars coming in 2023 and beyond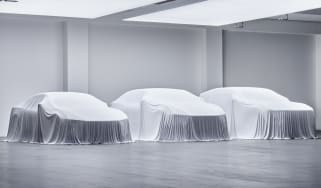 New electric cars coming in 2023 and beyond
With electric cars making up an ever-increasing proportion of sales, the industry is working flat out to launch new models – here's what's on the way …
New XPeng G9 electric SUV: prices, specs and range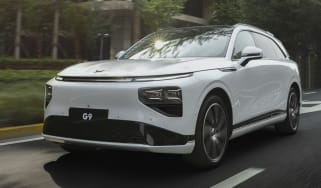 New XPeng G9 electric SUV: prices, specs and range
Chinese flagship electric SUV offers over 350 miles of range and is due to land in the UK by 2025