New Genesis MINI Electric rival in the works
The South Korean manufacturer is working on a new, small electric car, based on its Mint concept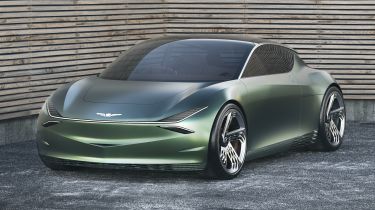 Genesis – the premium arm of Hyundai Motor Group – arrived in the UK in 2021 and has since focused on selling large and luxurious saloons and SUVs. However, bosses have now confirmed the maker is working on a rival to the MINI Electric and Fiat 500– a small car inspired by its 'Mint' concept.
Potentially arriving in the next few years, ideas for the small Genesis electric car are being drawn up specifically with the UK and Europe in mind. Brand boss, Mark Choi, told DrivingElectric: "We are looking at expanding our models. One of the key requests we get – especially from Europe – is a smaller-segment model such as the Mint.
"We are looking into a smaller model for the European market. But the time is to be determined".
So what could we expect from this new MINI Electric rival? Taking a look at the Genesis Mint concept, which launched at the New York Motor Show back in 2019, it's possible that its distinctive lights bars, two-tone paint and sloping roofline could all carry over to a production model.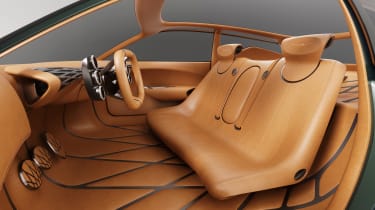 Moving inside and you can see the Mint is a strict two-seater. We expect this to change for a production version, with the final model also losing the concept's bench-like front seat and spaceship-like cockpit design. Pitched by Genesis as a 'luxury small car', the final model could see the tan leather upholstery remain – albeit, not covering the floor and ceiling like in the Mint concept.
It's unsure at this stage whether a production version of the Mint would get the same 800-volt architecture as the concept, which enables up to 350kW ultra-rapid DC charging. This already features in the larger GV60, GV70 and G80, however, the 400-volt architecture from the cheaper Hyundai Kona Electric and Kia Niro EV could be used instead to cut costs; the electric Kona and Niro can only charge at speeds of up to 77kW.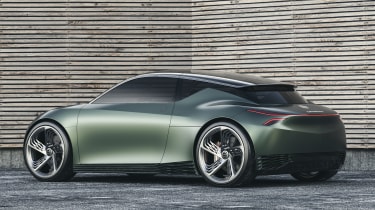 If Genesis does decide to go ahead with its small EV project, the production version is still a while away, with the South Korean marque unable to give us an accurate time frame. However, Genesis has confirmed a series of new models from 2025, on its way to becoming an electric-only brand by 2030-31.
Still, it's good news for car buyers. In a time where the car industry seems to be turning away from small cars in favour of larger, more profitable SUVs, Genesis has made its intentions clear. If it can make the numbers work, there is apparently great interest in small, premium-badged EVs like the future Mint. 
Saying that, it's unlikely the small Genesis electric car would start from less than £35,000 if and when it eventually goes on sale.
Electric Ford Puma could become the UK's best-selling EV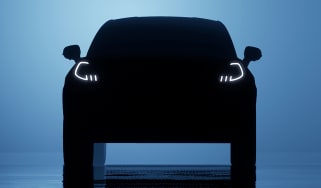 Electric Ford Puma could become the UK's best-selling EV
The Ford Puma EV is set to arrive in 2024 with a range of over 200 miles and a tweaked exterior design
Vauxhall Corsa Electric facelift brings sharp new look and tech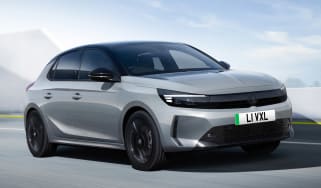 Vauxhall Corsa Electric facelift brings sharp new look and tech
Vauxhall's top-selling electric supermini has been updated for 2023, now getting the 'Vizor' from the Mokka Electric
BMW i5 breaks cover as 5 Series EV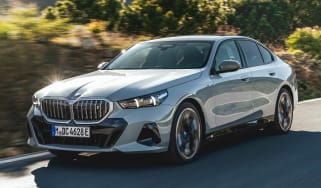 BMW i5 breaks cover as 5 Series EV
BMW has unveiled an all-electric version of its long-running 5 Series, with a range of up to 362 miles