Used Lexus GS buying guide
Our guide to buying a secondhand Lexus GS hybrid, for models produced between 2012 and 2018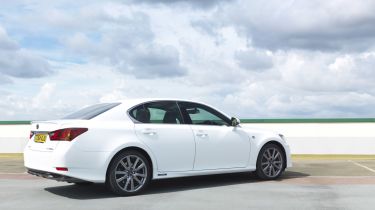 If you were asked to name a successful executive saloon, chances are you'd nominate something German, but there's an alternative that's much less obvious, and potentially much better value, thanks to its lower profile. We're talking about the Lexus GS, which sold in much smaller numbers than its more obvious German rivals, but don't let that put you off.
This Toyota sub-brand has turned the luxury and executive segments on their head since it was launched in 1989. But Lexus has never had the cachet of those German alternatives, which is why its used cars are generally significantly cheaper – despite the fact that the brand regularly leads customer satisfaction surveys.
Owners love Lexus because of the peerless reliability that comes as standard, while standard equipment levels are often far beyond what those more obvious alternatives can offer.
History
February 2012: The fourth-generation Lexus GS goes on sale. Buyers can choose between GS 250 petrol and GS 450h hybrid models; the former comes in SE, Luxury or F Sport trims, while the latter is available in Luxury, F Sport and Premier forms. While the GS 250 is powered by a non-electrified 206bhp 2.5-litre V6, the GS 450h has a 3.5-litre petrol V6 rated at 286bhp. This is enough to give a 155mph top speed and 0-62mph in just 5.9 seconds.
October 2013: The range is bolstered by the GS 300h, which features a 2.5-litre four-cylinder petrol engine rated at 178bhp – enough to give a 0-62mph time of 9.2 seconds and a top speed of 118mph.
December 2015: A facelifted Lexus GS 300h and GS 450h go on sale, with revised front-end styling, standard LED headlights, upgraded multimedia systems and additional driver assistance systems. A new entry-level model is also introduced, the GS 300h Executive Edition, with 17-inch alloy wheels, but it still comes with a 12-speaker stereo, power-adjustable front seats, leather trim and much more.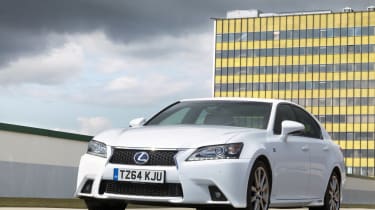 Which one should you buy?
The GS 450h is a lot faster than the GS 300h, but the latter is plenty quick enough while also being much cheaper to run. Ultimately, though, these cars are very unusual, so it'll probably be a case of buying whatever you can find that has been looked after.
Apart from the GS 300h Executive Edition, all GSs come with 18-inch alloy wheels, automatic wipers and bi-xenon headlamps, a rear-view camera, leather trim, dual-zone climate control and power-adjustable heated and ventilated front seats with memory setting for the driver's seat. The steering wheel is power-adjustable, too, and incorporates paddle shifts, while there's a 12-speaker hi-fi with DAB tuner and Bluetooth and USB/auxiliary ports for connecting personal music players.
Luxury trim brings front and rear parking sensors, navigation, blind-spot warning and power-folding/auto-dimming door mirrors. F Sport versions of the GS bring 19-inch rims, a bodykit, automatic high beams, adaptive headlights, adaptive suspension and selectable drive modes.
The GS 450h Premier has premium leather, extra front seat adjustment (18-way), three-zone climate control plus a premium Mark Levinson sound system with a 12.3-inch screen, automatic boot closing and sunshades for the rear windows. Options worth looking out for include the Mark Levinson hi-fi on Luxury and F Sport models, and a sunroof. Premier editions could be specced with LED headlamps and a suite of driver-assistance systems, including adaptive cruise control.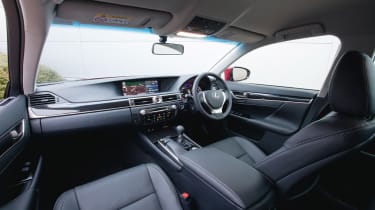 Alternatives
In theory, the Lexus GS is pitched squarely against the Audi A6, BMW 5 Series and Mercedes E-Class, which all offer prestige, space, quality and comfort, along with wide-ranging engine and trim choices. But the Audi was never offered with a hybrid powertrain and the BMW ActiveHybrid 5 that arrived in the UK at the same time as the GS sold in such tiny numbers that you're unlikely to find one.
Partnership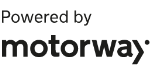 Need to sell your car?
Find your best offer from over 5,000+ dealers. It's that easy.
But the 530e plug-in hybrid that arrived in March 2017 proved much more popular with its four-cylinder engine compared to its predecessor's six-cylinder unit. In typical BMW fashion, the 530e is superb to drive, easy to live with, genuinely frugal and beautifully made.
The Mercedes E300 BlueTec diesel-electric hybrid debuted in November 2012, as part of the fourth-generation E-Class line-up. It's more engaging to drive than the Lexus, but you don't get nearly as much standard equipment and  you'll pay a higher price.
The E 350 e that came in September 2016 featured a plug-in petrol-electric hybrid powertrain and was part of the fifth-generation E-Class range. Like its predecessor, the E 350 e is more enjoyable to drive than the Lexus, but you'll get less for your money. As with the Lexus, the BMW 5 Series and Mercedes E-Class hybrids came in saloon form only.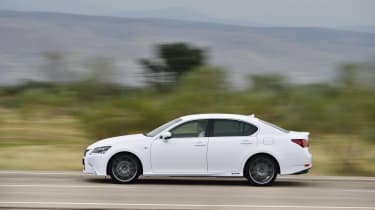 Verdict
Compared to its predecessors this fourth take on the Lexus GS formula holds far more appeal for keen drivers, but it still can't compete with more obvious German rivals. While the Lexus GS may have sold in small numbers, don't let that put you off, as there's plenty to like where these distinctively styled executive saloons are concerned.
Spacious and reliable, the GS also represents excellent value and refinement is superb too. Buy a GS 450h and you'll get searing pace added to the mix. The GS 300h is less impressive where performance is concerned – although its eco credentials go some way to making up for this.
Checklist
- Lexus regularly comes top (or at least very close to the top) in owner-satisfaction and reliability surveys, so the chances of significant problems creeping in are low. Things are helped here by a dealer network that's also nothing less than superb – so if problems crop up they're often dealt with by the dealer at service time before you even know about them.
- These cars are rare in the UK and problems are even more unusual, so pinning down any fault patterns isn't easy – not least of all because there don't seem to be any common faults. So it's just a question of checking that all of the electronics work – because there are a lot of them…
Recalls
- Impressively, the GS hybrids haven't been recalled at all, although the V8-powered GS-F was the subject of one campaign. Earlier GSs were also recalled on several occasions – but not this one.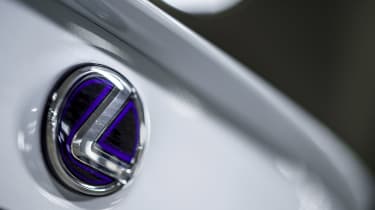 Running costs
Insurance groups: 26-33 (GS 300h), 40-42 (GS 450h)
Average mpg: 56-64mpg (GS 300h), 45-46mpg (GS 450h)
CO2 emissions: 104-115g/km (GS 300h), 141-145g/km (GS 450h)
The Lexus GS needs to be serviced every 12 months or 10,000 miles, with services alternating between minor and major (or Intermediate and Full in Lexus terms). At the time of writing (December 2019), a GS 300h Intermediate service cost £265, while the Full was anywhere between £495 and £625 depending on the car's mileage.
GS4 50h services are pegged at £295 for the Intermediate and £495-£675 for Full. These costs include replacement brake fluid every two years, fresh engine coolant every 10 years or 100,000 miles, plus a change of coolant for the electrical inverter after 150,000 miles, then every 60,000 miles. Because the GS's engines are chain-driven, there's no cambelt to renew, which helps to cut running costs.
DrivingElectric Awards 2024: the winners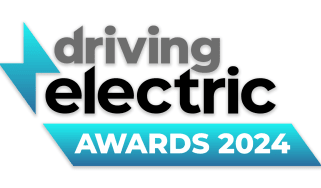 DrivingElectric Awards 2024: the winners
We celebrate the very best products in the EV world
Tesla Cybertruck: pricing and specs for Elon Musk's electric pickup truck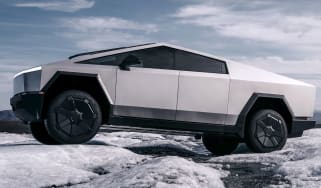 Tesla Cybertruck: pricing and specs for Elon Musk's electric pickup truck
The Tesla pickup truck is now on sale, with a range of up to 340 miles and a starting price of just over $60,000