Lamborghini plots plug-in hybrid future in order to retain V12s
Next Lamborghini Aventador could be a PHEV, supercar maker says, but pure-electric model is "far away"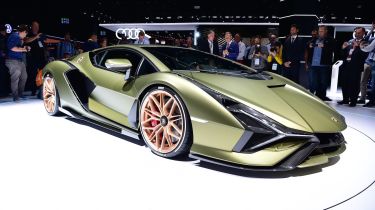 The next Lamborghini Aventador could be a plug-in hybrid, the company says – but only as a means of retaining its signature V12 engine.
Speaking to our sister title Auto Express at the recent Frankfurt Motor Show, Lamborghini chief technology officer Maurizio Reggiani said: "[Our customers] don't want a heavy car and they want a naturally aspirated V12. It must be agile and it must be fun.
"We're scouting different technology for the Avendator successor, such as plug-in hybrid powertrain. And we will decide what is the best choice for Lamborghini – we are close to deciding."
The Lamborghini Sian (pictured) took centre stage on the brand's stand at Frankfurt; it uses mild-hybrid technology to boost power by 33bhp, but like the Ferrari LaFerrari, doesn't feature zero-emissions running capability.
"[The Sian] is a way to prove it's possible to do a hybrid V12 with natural aspiration with less weight and as much power as possible," Reggiani said.
"We increase power by 33bhp using the electric motor and it only added 34kg. The power-to-weight ratio increase is one of the best you can have – it's a really good technical solution.
Asked whether a purely electric Lamborghini is a possibility any time soon, Reggiani said: "A full-electric vehicle is far, far away for Lamborghini. The technology of today does not allow an Aventador to be fully electric.
"The constraints are clear: we have to be able to do more than 300kph and at least three continuous laps of the Nurburgring – and today that does not yet exist."  
Top 10 fastest hybrid cars 2023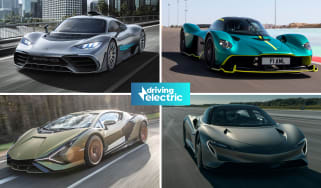 Top 10 fastest hybrid cars 2023
Lamborghini Lanzador is a four-door electric supercar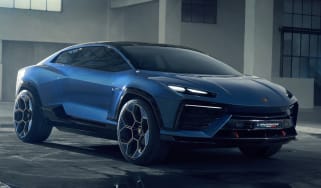 Lamborghini Lanzador is a four-door electric supercar
BMW i4 facelift to topple Tesla with huge range and tech upgrades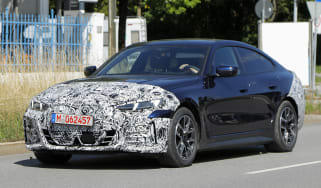 BMW i4 facelift to topple Tesla with huge range and tech upgrades
An updated version of the BMW i4 has been spotted testing, likely sporting a longer range and the latest technology
Electric BMW iX2 is set to take the kidney grille to the next level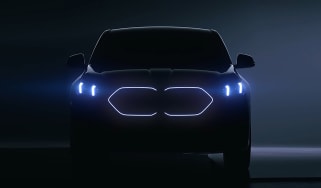 Electric BMW iX2 is set to take the kidney grille to the next level
BMW has teased the highly-rumoured iX2 coupe-SUV, which has been revealed to get enlarged illuminated kidney grilles