Opel Manta GSe ElektroMOD: electric 'restomod' of classic sports coupe revealed
This is our first full look at the Opel Manta GSe ElektroMOD: an electric version of the classic 1970s coupe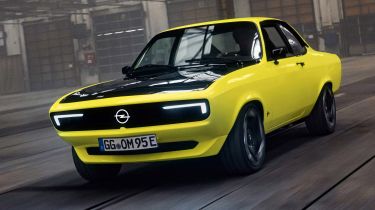 Retro-inspired electric cars and classic-car conversions are becoming more and more popular these days, and now Vauxhall's sister brand Opel is getting in on the action with this: the Manta GSe ElektroMOD concept.
Instead of the original Manta's four-cylinder petrol engine, there's an electric motor that produces 145bhp and 255Nm of torque, making it the most powerful Manta ever. The four-speed manual transmission of the classic Manta GSe has been retained, sending power to the rear wheels. The driver can either shift gears manually, or the Manta GSe can be driven as an automatic if you put it straight into fourth gear.
Underneath the 1970s bodywork is a 31kWh battery – smaller than the 50kWh unit used in the Vauxhall Corsa-e and Vauxhall Mokka-e production models. But, like those cars and most other electric models, the Manta GSe can also recuperate energy from braking.
With its smaller battery, the Manta GSe is capable of 124 miles on a single charge – closer to the maximum range of its fellow retro-inspired models the Honda e (131 miles) and MINI Electric (145 miles) than anything from the Opel and Vauxhall stable. The Manta GSe can charge at speeds up to 9kW, meaning it'll take just under four hours to recharge its battery to full.
The Manta GSe's body is largely unchanged from that of the original Manta produced from 1970 to 1975. On the concept, neon yellow paint is offset by a black bonnet, which is reminiscent of the sports and racing cars of the time, as is the removal of the chrome fender trim.
However, in place of a regular grille or plastic panel at the front, the Manta GSe features a digital display called the Pixel-Vizor. This screen can place dynamic animations and messages on the front of the car, which you can see in the latest images.
Inside, the Manta GSe features a dual-screen setup with a digital driver's display and infotainment screen, with the car's speakers being produced by guitar amp company Marshall. The interior also features sports seats and a three-spoke steering wheel.
Although it's just a concept for now, Opel is said to be strongly considering putting the Manta GSe ElektroMOD into production, so positive has the reaction been to the teaser images of the car that have been released in recent months.
Tesla Model Y electric SUV now on sale in the UK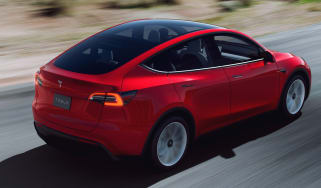 Tesla Model Y electric SUV now on sale in the UK
New MG ZS EV electric SUV with 273-mile range unveiled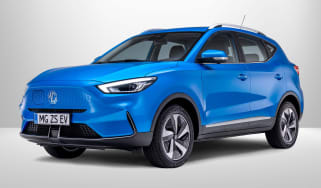 New MG ZS EV electric SUV with 273-mile range unveiled
Top 10 best seven-seater electric and hybrid cars 2021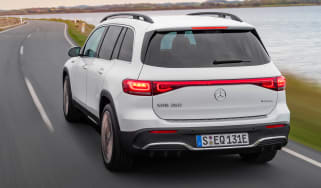 Top 10 best seven-seater electric and hybrid cars 2021
If the regular crop of electrified SUVs and family cars don't provide enough practicality for you, then take a closer look at the range of electric an…
EV36Zero and Nissan's road to carbon neutrality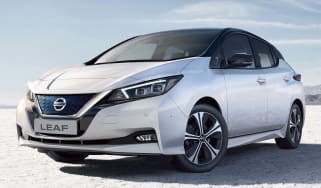 EV36Zero and Nissan's road to carbon neutrality
How the EV36Zero hub in Sunderland is set to take Nissan a step closer to its sustainability goals
Top 10 best luxury electric cars 2021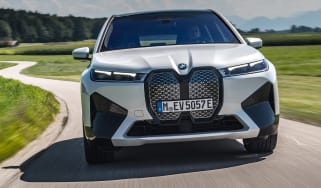 Top 10 best luxury electric cars 2021
From Audi to Tesla, here are our top picks of the most luxurious zero-emissions motoring options on the market right now