'Should the Ford Mach-E be a Mustang?'
Is Ford right to use the Mustang badge on the Mach-E SUV? Vicky Parrott reckons they're onto something…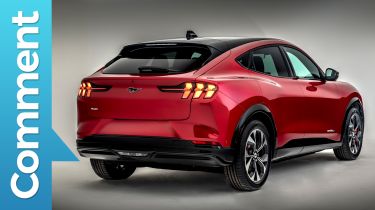 To say it's a bit controversial is an understatement. An electric SUV – a Mustang? Blimey.
It's no surprise that even the Ford execs I've spoken to in Los Angeles in recent days have been at pains to explain how much they value the Mustang brand. After all, it's now a brand and not a model anymore. Everyone, from Bob Ford himself down to the work-experience kid, had to think long and hard about it.
Even so, the company went with it and so here it is: the first-ever brand extension of Mustang.
I'll be honest, while I think the Mach-E looks great, will be phenomenally popular – and is particularly transformational for the brand in terms of interior finish and infotainment – I'm a touch uncomfortable with the Mustang badge on its nose. But I'm open to being convinced if the car proves to be good enough to drive.
Having been out in LA to see the car and have a passenger ride in it, I've had a chance to talk to a lot of the executives behind the car. It was Darren Palmer, global product development director for battery electric vehicles at Ford, who told me that "Mustang needs this to be relevant long-term. Mach-E supports and safeguards the base Mustang, and takes it in a new direction; it isn't a replacement for Mustang."
And that made so much more sense to me than all the talk of passion and freedom, and "making a 'we' car for millenials" as was mentioned a few times in press briefings.
The Mustang Coupe is a phenomenally successful car, and rightly so given how deeply joyous it is. But transport and the car are changing, and as Palmer alluded to, you've got to wonder how much longer the all-American, petrol-powered sports coupe can remain relevant to the masses.
Thinking long-term, I'd say that, sadly, this type of affordable and simple sports car is in far more jeopardy than higher-end stuff like your Porsche 911s and McLarens. Elite performance cars will still have an audience, even if taxes, costs and restrictions spiral in the next decade or two, but those who buy Mustangs aren't necessarily super-wealthy, and the Mustang is often their only car. That's a buyer who'll be far more affected by tighter legislation and higher costs.
So maybe Palmer is right; maybe Mustang does need this to remain relevant.
Speaking as an enthusiast and a Mustang fan myself, I think it's going to take the masses a while to adjust to the idea. But what I will say is that the Mach-E feels like a startlingly good car from what I've experienced.
Maybe it's not a Mustang as you or I know it, but the worst thing that any manufacturer can do right now is resist change. And for that reason I suspect Ford has been very clever. After all, for every dinosaur (I include myself in this instance) who might gripe at the idea of a Mustang SUV, there's a host of youthful, free-thinking types who'll see this as the best thing going.
Partnership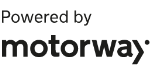 Need to sell your car?
Find your best offer from over 5,000+ dealers. It's that easy.
And the original Mustang didn't become an icon by being popular with a bunch of ageing enthusiasts, it became an icon by being a great car that was popular with the trend-setters.
So as we stare 2020 in the eye and look forward to a more colourful and varied electric-car market than ever before, it's really not hard to see why a 21st-century trend-setter might consider a Mustang-badged electric SUV to be just about as cool as it gets.
First contact: facelifted Kia EV6 will look even more like a UFO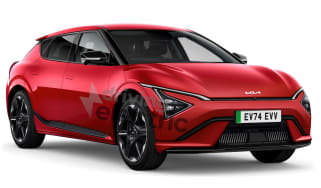 First contact: facelifted Kia EV6 will look even more like a UFO
Kia is readying an update for the EV6 crossover, which is set to include a new face and tech from the larger EV9
New Fisker Ocean Sport washes up in the UK: £36k for a 288-mile range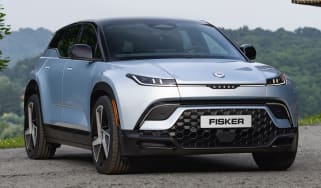 New Fisker Ocean Sport washes up in the UK: £36k for a 288-mile range
American EV startup Fisker has just launched its entry-level Ocean SUV in the UK, with a range of up to 288 miles
Electric Renault Twingo revealed as £17k rival to Citroen e-C3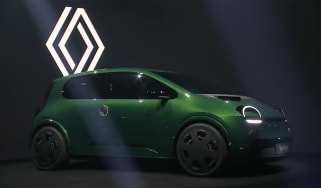 Electric Renault Twingo revealed as £17k rival to Citroen e-C3
Renault has unveiled its smallest EV yet; a sub £20k city car with a claimed high level of efficiency