New electric-car charging tech could add 100 miles in five minutes
XFC technology, due to arrive in 2024, could mean a 10-80% top-up in as little as 10 minutes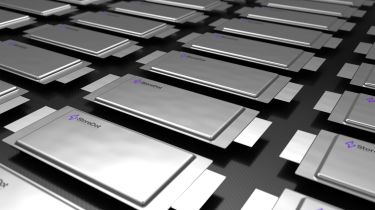 The days of waiting half an hour to charge your EV at a service station may soon be over as new electric car battery tech – due to be production-ready next year – will allow for 100 miles of range to be added in just five minutes.
Developed by Israeli electric-car battery firm, StoreDot, XFC (Extreme Fast Charging) technology has been created to "[eliminate] range and charging anxiety, while at the same time [empowering] OEMs to design EVs with smaller pack sizes that can charge in minutes."
According to the StoreDot boss Amir Tirosh, XFC will allow for a 10-80% charge of a typical EV battery in as little as 10 minutes; for comparison, the UK's best-selling EV, the Tesla Model Y, will complete the same charge in around 25 minutes. The next-best seller, the MG4, can take as long as 39 minutes for a 10-80% top-up.
Of course, rapid charging can have a negative effect on the lifespan of an EVs battery, and StoreDot claims to have developed a way to combat this. By re-engineering the traditional lithium-ion battery to contain silicon particles rather than graphite, the firm has been able to achieve 1,000 cycles at XFC speeds with no impact on battery life.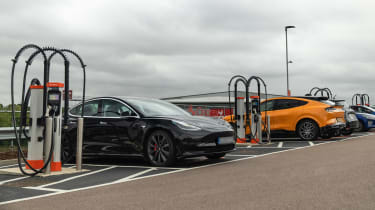 While all of this may seem a little pie-in-the-sky at the moment, StoreDot's efforts are already backed by some of the biggest names in the automotive business including Daimler (Mercedes-Benz), Volvo, Polestar and BP, plus technology companies such as Samsung.
The UK's charging infrastructure has recently found itself under the microscope, with more than 15 charging companies such as Osprey, Gridserve and PodPoint recently forming the new trade body 'ChargeUK' in order to lobby the government on issues regarding deployment.
With the number of EVs on Britain's roads also growing exponentially – the number of EV registrations in 2023 is already 33% higher year-to-date than by this time in 2022 – a dramatic increase in charging speeds could not only take the strain off the UK's charging network, but it could in-turn be a greener solution with, as mentioned, manufacturers fitting their cars with smaller batteries that require fewer precious minerals.
Would faster charging speeds convince you to go electric? Let us know on our DrivinGElectric social media channels!
BMW i4 facelift to topple Tesla with huge range and tech upgrades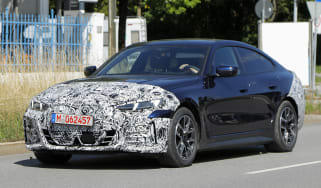 BMW i4 facelift to topple Tesla with huge range and tech upgrades
An updated version of the BMW i4 has been spotted testing, likely sporting a longer range and the latest technology
Electric BMW iX2 is set to take the kidney grille to the next level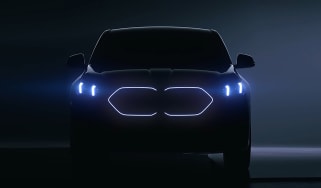 Electric BMW iX2 is set to take the kidney grille to the next level
BMW has teased the highly-rumoured iX2 coupe-SUV, which has been revealed to get enlarged illuminated kidney grilles