Rapid charging prices rise by 21%, but EVs are still cheaper to run
The cost of UK rapid charging has shot up in recent months, but petrol and diesel prices are rising even faster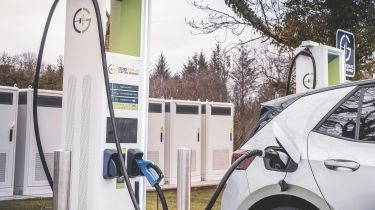 A study by the RAC has shown the cost of charging an electric car has risen by 21% in the past eight months, driven by steep increases in wholesale gas and electricity prices. However, the cost of petrol has jumped further – rising by 24% in the same period.
These findings show that while running an electric car isn't as cheap as it was, the price per mile – even on expensive public rapid chargers – is still significantly less than if you were filling up a like-for-like petrol or diesel car. Running an EV now costs, on average, 10p/mile (up from 8p/mile), while an equivalent petrol car is almost double at 19p/mile (up from 15p/mile).
RAC electric vehicle spokesperson Simon Williams, said: "Just as the price that drivers of petrol and diesel cars pay to fill up at the pumps is driven by fluctuations in the world oil price, those in electric cars are affected by gas and electricity prices. 
"But while electric car drivers may not be immune from the rocketing price of wholesale energy, there's no doubting that charging an EV still represents excellent value for money compared to filling up a petrol or diesel car."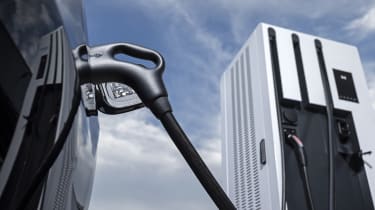 The RAC study revealed the average cost of charging at a rapid public charge point using pay-as-you-go, contactless payments, now stands at an average of 44.55p/kWh – up from 36.74p/kWh last summer. It means the cost of charging a Hyundai Kona Electric 64kWh from 0-80% has increased by £4, to £22.81.
"The most affordable way of charging an electric car isn't at a public charger – it's from home, where overnight electricity rates can be much lower than their public charger counterparts," admitted Williams. "But for people who have no option of charging up at home, there is no opportunity to benefit from these sorts of savings."
Domestic electricity tariffs aren't immune from the wholesale energy price rises, but the cost of topping up your car overnight is still substantially lower than if you were to only use public rapid chargers. Even taking the average UK electricity price of around 28p/kWh, charging that same Hyundai at home would cost just £14.33.
It means that electric car drivers who are unable to charge at home – which according to research could be as many as one in three – continue to face rising bills, not helped by the higher VAT rate currently applicable to public charge points.
The RAC-backed FairCharge campaign says that by reducing the VAT on public charging from 20% to 5% – to match the levy applied to domestic electricity – could cut rapid charging prices by between 5.57p and 6.37p/kWh. This, it says, would reduce the cost of charging a Kona by as much as £2.85 – or up to £3.26 on the more expensive ultra-rapid (100kW-plus) chargers.
Electric Ford Puma could become the UK's best-selling EV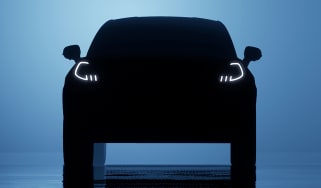 Electric Ford Puma could become the UK's best-selling EV
The Ford Puma EV is set to arrive in 2024 with a range of over 200 miles and a tweaked exterior design
Vauxhall Corsa Electric facelift brings sharp new look and tech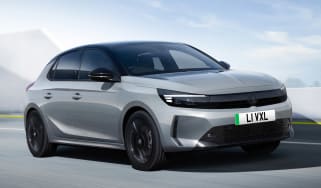 Vauxhall Corsa Electric facelift brings sharp new look and tech
Vauxhall's top-selling electric supermini has been updated for 2023, now getting the 'Vizor' from the Mokka Electric
Caterham EV Seven is the track day car of the future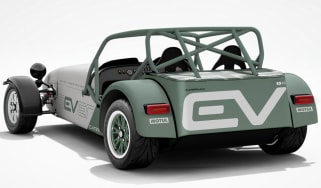 Caterham EV Seven is the track day car of the future
Caterham has revealed an all-electric version of its iconic Seven sports car… that you can't buy