Accessible electric-car charger: new on-street charger revealed
Design agency Duku has revealed its first accessible charging point, aimed at elderly and disabled electric-car drivers
Duku, a Gloucestershire-based product design agency, has revealed its first fully accessible electric-car charging point, specifically aimed at elderly EV drivers or those with disabilities. The unveiling comes just eight months after the company was awarded funding from the Office for Zero Emission Vehicles (OZEV).
Featuring a motorised cable that can coil automatically, plus a simple tap-and-pay interface that does away with the usual touchscreens or apps, the charger has already been trialled in Dundee. It also boasts a "crash-resistant base" that removes the need for obstructive barriers or bollards – as found on existing on-street chargers.
Duku says the charger also features an "innovative plug-and-play system" that allows installation in just 10 minutes. It says the 7-22kW chargers are "ideal for residential streets or car parks".
The Dundee trial generated feedback from real-world users, including disabled driver Emily Yates: "As a wheelchair user, I find driving really liberating," she said. "Unfortunately, due to the lack of accessible charging infrastructure in the current market, I'm yet to own an electric vehicle. Having reviewed Duku's new charger design that provides a completely barrier-free solution for my particular requirements, this may well change in the near future!"
Duku, in collaboration with the mobility consultancy Urban Foresight, developed the charging point specifically with elderly and disabled drivers in mind, but Andrew Aylesbury, director of Duku, says the new charger is better "for everyone regardless of disability". Work on the project began in August 2021 and is now in final-stage development.
Duku's accessible charger is one of 62 EV-related projects to have received funding from the UK government's £20 million research and development competition. Other projects that were awarded funding from the competition include a plug-in device that provides drivers with data on battery health to improve the experience of buying secondhand EVs, and a zero-emission ambulance with a hydrogen-fuelled range extender.
Access to charging points and electric cars for those with disabilities gained attention recently with the announcement that Motability and UK Power Networks are working together to research the barriers that may prevent drivers with a disability from switching to an electric car.
Their 'Project Enable' aims to identify the needs of drivers with a disability who use on-street parking, as well as those who need to park close to their homes or destinations like workplaces, with the end goal of ensuring those individuals have the infrastructure to support them and their cars when they switch to electric.
First contact: facelifted Kia EV6 will look even more like a UFO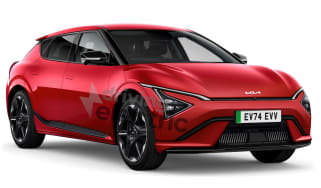 First contact: facelifted Kia EV6 will look even more like a UFO
Kia is readying an update for the EV6 crossover, which is set to include a new face and tech from the larger EV9
New Fisker Ocean Sport washes up in the UK: £36k for a 288-mile range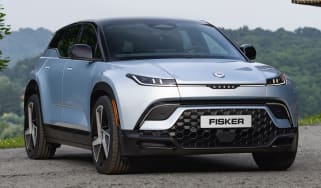 New Fisker Ocean Sport washes up in the UK: £36k for a 288-mile range
American EV startup Fisker has just launched its entry-level Ocean SUV in the UK, with a range of up to 288 miles
Electric Renault Twingo revealed as £17k rival to Citroen e-C3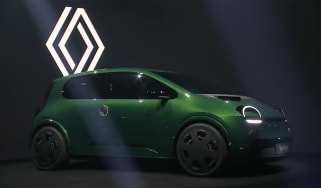 Electric Renault Twingo revealed as £17k rival to Citroen e-C3
Renault has unveiled its smallest EV yet; a sub £20k city car with a claimed high level of efficiency