Accessible electric-car charger: UK firm secures funding
Design agency Duku has secured government funding to develop a charging point more suited to older drivers and those with disabilities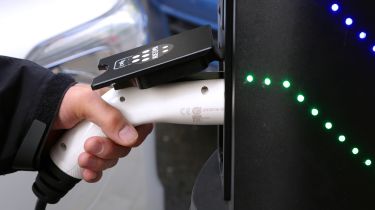 Gloucestershire-based product design agency Duku has been awarded funding to develop a more accessible electric-car charging point, for use by older drivers and those with disabilities.
Duku, in collaboration with the mobility consultancy Urban Foresight, will develop the charging point. Work on the project will begin in August 2021 and is expected to take around eight months to complete.
Andrew Aylesbury, director of Duku, said of the project: "It's a great opportunity for us to build on the work we've already done with the council, Motability and leading disability sector experts to make charging points more accessible for all."
Duku's accessible charger is one of 62 EV-related projects to have received funding from the UK government's £20 million research and development competition. The funding is being provided by the Office of Zero Emission Mobility (OZEM), in partnership with Innovate UK.
Other projects that were awarded funding from the competition include a plug-in device that provides drivers with data on battery health to improve the experience of buying secondhand EVs, and a zero-emission ambulance with a hydrogen-fuelled range extender. 
Access to charging points and electric cars for those with disabilities gained attention recently with the announcement that Motability and UK Power Networks are working together to research the barriers that may prevent drivers with a disability from switching to an electric car.
Motability and UK Power Networks' 'Project Enable' aims to identify the needs of drivers with a disability who use on-street parking, as well as those who need to park close to their homes or destinations like workplaces, with the end goal of ensuring those individuals have the infrastructure to support them and their cars when they switch to electric.
Top 10 best seven-seater electric and hybrid cars 2021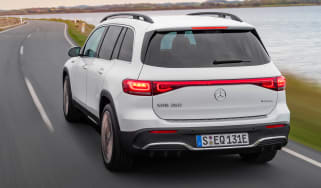 Top 10 best seven-seater electric and hybrid cars 2021
If the regular crop of electrified SUVs and family cars don't provide enough practicality for you, then take a closer look at the range of electric an…
EV36Zero and Nissan's road to carbon neutrality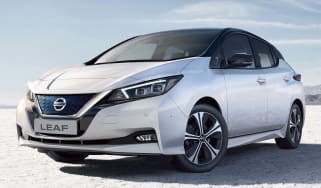 EV36Zero and Nissan's road to carbon neutrality
How the EV36Zero hub in Sunderland is set to take Nissan a step closer to its sustainability goals
Top 10 best luxury electric cars 2021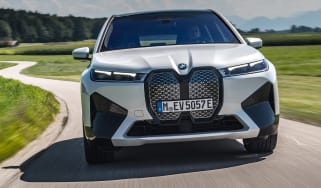 Top 10 best luxury electric cars 2021
From Audi to Tesla, here are our top picks of the most luxurious zero-emissions motoring options on the market right now