Gridserve to build 50 ultra-rapid charging hubs as part of Electric Highway network
The new Electric Highway network will also include 300 further rapid-charging points and 100 'Electric Forecourts' modelled on Gridserve's flagship location in Essex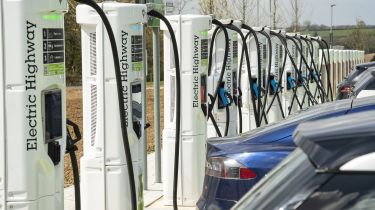 Gridserve, the company behind the Electric Forecourt charging hub in Braintree, Essex, has launched the revamped Electric Highway – a UK-wide charging network that will eventually encompass 50 charging hubs featuring between six and 12 350kW ultra-rapid charging points at each site.
The first 10 of these Gridserve Electric Hubs are expected to be open by the end of 2021, at locations including Reading, Thurrock, Exeter and Cornwall. They'll eventually be located across the UK's motorway network, with the project expected to attract over £100m of investment. The inaugural Electric Hub opened in April 2021 at Rugby services near Coventry, with 12 Gridserve chargers alongside 12 Tesla Superchargers.
The new Electric Highway network will also include over 300 other rapid chargers, which will be installed at 85% of the UK's motorway service areas, replacing older charging points that were operated by the network's former owner Ecotricity. Gridserve has been replacing these old chargers with new 60kW+ units at a rate of two per day.
So far, 80 of the old units have been upgraded at 50 locations; all of the original 300 Electric Highway charging points at 150 locations are on course to be replaced by September 2021. In addition to fast charging, the new units support contactless payment and dual charging – allowing two cars to recharge from a single charging unit.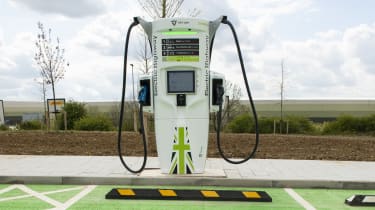 Elsewhere, more than 100 'Electric Forecourts' – modelled on Gridserve's flagship location in Braintree – are in development. Gridserve CEO Toddington Harper said of the plans: "[Our] purpose is to deliver sustainable energy and move the needle on climate change, and the Electric Highway – a network of easy-to-use, reliable, rapid and high-power chargers right across the UK – is doing just that, eliminating charging anxiety and making driving electric an enjoyable, ultra-convenient and stress-free experience.
"We're working at a phenomenal pace to roll out cutting-edge charging infrastructure and will continue to move heaven and earth to install new chargers en masse in as many locations as we can, and as quickly as possible."
Gridserve has also established prices for its new sites. Charging at one of the network's Electric Hubs will cost 30p per kWh, meaning some electric-car owners will be able add 200 miles of range for as little as £15. The price for charging at Electric Forecourts is set at 24p per kWh, which equates to around £12 to add 200 miles to a typical electric car.
You can view all the locations of Gridserve's Electric Hubs and Electric Forecourts on the brand's new interactive map, as well as on existing charging-locator services like Zap-Map. The interactive map allows you to see the number of connectors at each location, whether they're in use and details about the facilities at each site.
Top 9 best small electric cars 2022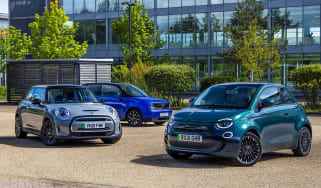 Top 9 best small electric cars 2022
Small electric cars make a lot of sense for commuting, city life and saving big on running costs. We pick out the best ones to buy in the UK right now
Top 10 best luxury electric cars 2022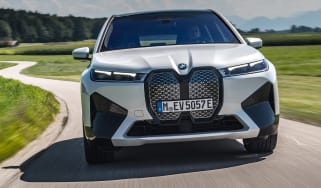 Top 10 best luxury electric cars 2022
From Audi to Tesla, here are our top picks of the most luxurious zero-emissions motoring options on the market right now
How much is the Benefit-in-Kind company-car tax on an electric car?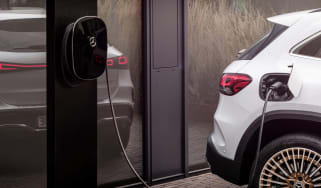 How much is the Benefit-in-Kind company-car tax on an electric car?
The company-car tax, or BiK, on electric cars is 1% during the 2021/22 financial year and will rise to just 2% in 2022/23, making a zero-emissions veh…