Best kids' electric cars: the top 10 models
Looking for the perfect present for a car-mad kid? We've rounded up the best electric ride-on cars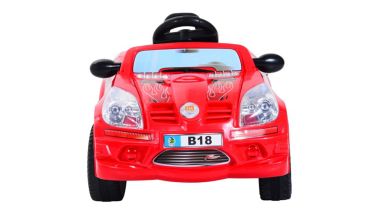 Here at DrivingElectric, we're used to reviewing the latest electric and plug-in hybrid vehicles on the market, regardless of their price, shape or size.
So with that in mind, we shouldn't forget the electric ride-on cars that children have been enjoying for years. Electric ride-on cars have come on in leaps and bounds lately, too – much like the real things.
So if you're in need of a gift for the young car enthusiast in your family, we've rounded up our pick of the best kids electric cars on sale.
The list below should give you an idea of the age ranges, maximum rider weights, charging times and prices of the best products on the market right now.
Ride-on electric cars: what to look out for
Ride-on cars are generally suitable from ages three up to about 10. The key difference with an electric car over a pedal go-kart is the battery, which is used to propel the car. This makes them pricier than self-propelled cars and a little bit harder to drive.
They aren't very fast – in fact, most don't travel at more than walking pace – and thankfully the tech has moved on in recent years, so some of them have safety systems that allow adults to take control using a remote control if needs be.
Many of them are licensed replicas of real cars and this can really push up the price. There are also a number of things to look out for such as maximum rider weight, charging and running time and whether or not seat belts are included…
HOMCOM Kids Electric Ride On Car
Price: £60.99Age range: 3-8 yearsMaximum rider weight: 25kgRunning time: 45 minutesCharge time: 6-8 hours
For the price, this electric car from HOMCOM is a bargain. As it's not based on an official car model, the price can be kept low, but it doesn't miss out on the desirable features of cars at the pricier end of the market. It includes a seat belt, forward and reverse gears, speakers and headlights. The running time of 45 minutes isn't great, but it charges in six hours which is quicker than some of the other cars here.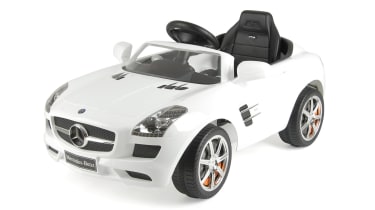 Mercedes-Benz SLS
Price: £109.99Age range: 3-6 yearsMaximum rider weight: 30kgRunning time: 2 hoursCharge time: N/A
The Mercedes SLS is a dream car for many. Sadly, the closest most of us will get to the real thing is this fully licenced version from Mercedes. With a top speed of 1.5mph it won't get anywhere in a hurry, but it does have a connection to plug your phone in, working headlights and a horn. There's no remote control, however.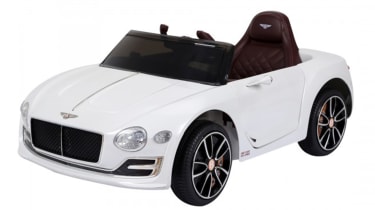 HOMCOM Bentley-style ride-on electric car
Price: £117.99Age range: 3-8 yearsMaximum rider weight: 30kgRunning time: 45 minutesCharge time: 8-12 hours
This Bentley-style electric ride-on sits at the lower end of the kiddie electric car market, but it still packs in some higher-end features such as a remote control, LED lights, rear suspension and an MP3 player. It's 45-minute ride time is about average for the price and it charges in around half a day.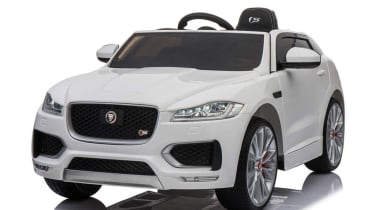 Jaguar F-Pace
Price: £189.99Age range: 3-8 yearsMaximum rider weight: 30kgRunning time: N/ACharge time: N/A
Partnership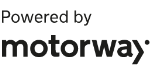 Need to sell your car?
Find your best offer from over 5,000+ dealers. It's that easy.
The Jaguar F-Pace is one of the best-handling and most stylish SUVs on sale. This version is authorised by Jaguar to look like the real thing. It has two motors powering each rear wheel and there's a radio control with two forward speeds and a reverse gear. The F-Pace also features a push-button start, a power display and an MP3 player.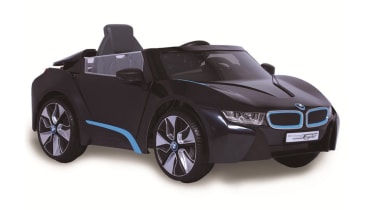 BMW i8 Concept
Price: £199.99Age range: 3-5 yearsMaximum rider weight: 25kgRunning time: 1 hour Charge time: N/A
This BMW i8 Concept ride-on car is licensed by BMW, so its design is incredibly true to the actual i8. At £200 it's pretty pricey, but it comes with a load of features you don't get on the cheaper models such as a parental remote control, sound effects and an MP3 input so your kids can play their own music through the speakers. It also gets seat belts and headlights. Its running time of one hour is better than average but there's no details on recharge time. Expect it to take around 10 hours.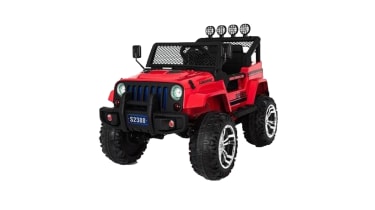 Rideontoys4u Ride On Jeep
Price: £213.99Age range: 2-4 yearsMaximum rider weight: 25kgRunning time: 1 hour Charge time: 8-10 hours
For the adventurous kids out there, this Jeep looks like it could go anywhere. It has twin motors giving the car four-wheel drive, so it should cope well with wet grass and slopes. It has one of the best ranges here, with one hour of operation from a full charge. There are also two opening doors, a usable boot, LED headlights and an MP3 player for children to play their favourite tunes. For added peace of mind, there's a remote allowing you to control the speed.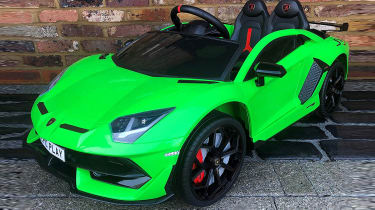 Epic Play Lamborghini Aventador SV Roadster 
Price: £219.95Age range: 3-6 yearsMaximum rider weight: N/ARunning time: N/ACharge time: N/A
This faithfully reproduced Lamborghini Aventador looks the part. Finished in vivid green and with scissor doors, two seats and engine sounds, it'll be the envy of every girl and boy on the street. It also features working LED lights, a horn and a motor on each of the rear two wheels for traction on a variety of surfaces. An MP3 player allows you to plug a phone or iPlayer in to play music. It's also got a fully functioning remote for parents to take over the controls.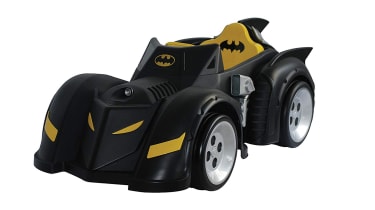 Batman Battery Operated Batmobile
Price: £232.50Age range: 3-5 yearsMaximum rider weight: 30kgRunning time: 45 minutes Charge time: 8-12 hours
For the Batman fans out there, this Batmobile will give your junior caped crusaders hours of fun (well, 45 minutes of fun between charges). For the price, this car is actually not very well kitted out – you're paying a premium for the looks alone. It has forward and reverse gears, a top speed of less than 2mph and that's about it. There's no remote for taking control if your little Batman decides to speed off on another crime fighting mission.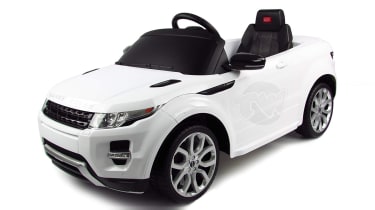 Range Rover Evoque
Price: £249.95Age range: 3-8 yearsMaximum rider weight: 25kgRunning time: N/A Charge time: N/A
This electric Range Rover Evoque has been licenced by Land Rover so, it looks likw the real deal. Available in white or black, it features key-start ignition, a seat belt, an MP3 player with volume control and realistic engine sounds. It'll suit bigger kids, but there's no information on running or charging times. Like the more expensive versions it has a remote control for safe operation.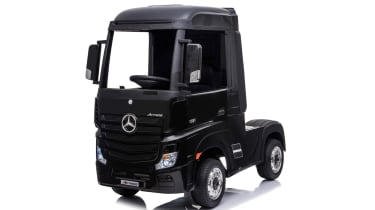 Mercedes Actros lorry cab
Price: £379.95Age range: 3-8 yearsMaximum rider weight: 30kgRunning time: N/A Charge time: 8+ hours
OK, it's not a car, but we reckon this is the coolest electric ride-on in this list. Fully licenced by Mercedes, this Actros is the most expensive here, but it's got the most kit: an enclosed cab, leather seats, a trailer hook, a seat belt and noise-reduction wheels. It's even got working indicators and a two-speed gearbox. For peace of mind there's a remote control for parents to reign in over-exuberant haulage fans.
MINI Cooper Electric: pricing and specs for British-built electric supermini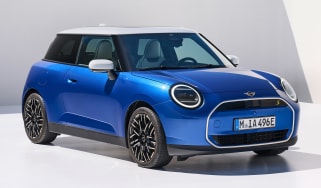 MINI Cooper Electric: pricing and specs for British-built electric supermini
MINI's latest electric hatchback introduces a revolutionary interior design, as well as larger batteries to provide a 250-mile range
Tesla Cybertruck: pricing and specs for Elon Musk's electric pickup truck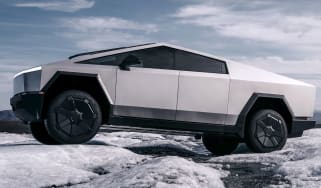 Tesla Cybertruck: pricing and specs for Elon Musk's electric pickup truck
The Tesla pickup truck is now on sale, with a range of up to 340 miles and a starting price of just over $60,000
Electric Renault 5: prices, 2024 launch date and teaser images of the MINI Cooper rival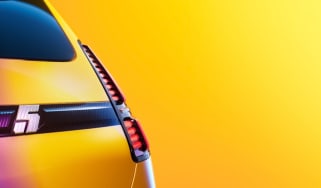 Electric Renault 5: prices, 2024 launch date and teaser images of the MINI Cooper rival
New official teaser pictures for Renault's electric supermini confirm the 5's reveal in February 2024