BMW i8 bows out with 'Ultimate Sophisto' special edition
BMW is marking the end of BMW i8 roadster and coupe production in April 2020 with this special-edition run-out model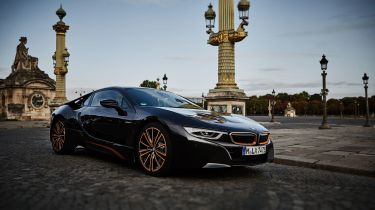 BMW has unveiled a limited-edition version of its i8 hybrid sports car as it confirms production of the model will end in April 2020.
The run-out Ultimate Sophisto Edition will go on sale in November 2019 as a limited run of 200 cars worldwide – and unfortunately none of them are coming to the UK.
The new model, available as a Coupe or Roadster, receives a number of styling changes to set it apart from other i8s. On the outside, BMW has given the i8 a menacing dark grey paint job with contrasting copper accents, and new 20-inch radial-spoke wheels, finished in contrasting black and copper.
Completing the look, the brake callipers have been painted gloss black with blue detailing while at the back, the rear lights now have clear glass. For the Roadster, BMW has added its Shadow Line extras, which include black trim, while the Coupe gets an anthracite-coloured headliner.
Inside, the black and copper theme continues on the upholstery and trim panels and there are badges on the sill and console denoting the car's limited-edition status. Standard equipment now includes a head-up display, Harman Kardon hi-fi, ceramic finishes for the controls and an interior light package.
As for performance, economy and emissions, they remains unchanged for both the Coupe and Roadster. The Coupe should average 156.9mpg and emits 42g/km of CO2, with the Roadster returning 141.2mpg and 46g/km. Acceleration from 0-62mph remains at 4.4 seconds and 4.6 seconds respectively.
We've had a ride in the new electric MG Cyberster and it's NOT what we first thought…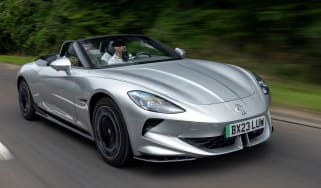 We've had a ride in the new electric MG Cyberster and it's NOT what we first thought…
The MG Cyberster is due to go on sale next year with up to 536bhp and scissor doors – and we've already had a ride in it
Has the UK given up on EVs? New government 'Plan for Drivers' says no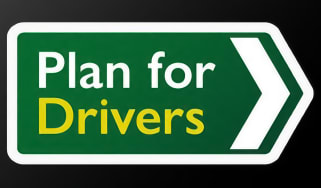 Has the UK given up on EVs? New government 'Plan for Drivers' says no
UK government has announced a new 30-point manifesto which, in part, focuses on electrifying Britain's roads