These amazing electric hypercars will blow your mind
Electric technology is shifting the boundaries of what's possible in the world of hypercars; here's a list of what's in store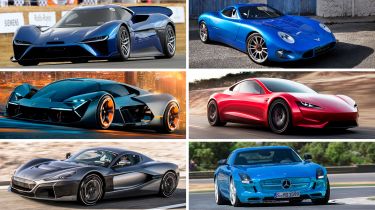 Electric cars aren't just the future of everyday motoring – a raft of manufacturers big and small are on a mission to make sure that the hypercar remains part of the automotive landscape, too. Our list of amazing electric hypercars includes some false starts, far-looking concepts and a few awe-inspiring performance cars that'll soon be making their way to lucky owners around the world.
Where most electric cars are primarily created with practicality and range in mind, the majority of these examples live up to their hypercar name by eschewing these considerations in the name of performance. With power outputs approaching 2,000bhp and acceleration to rival Formula 1 racers, the next wave of hypercars is set to be the most extreme yet.
Many established manufacturers have had a go at cracking the the electric hypercar recipe, but the category is dominated by upstarts; Rimac can be considered as one of the most successful thanks to its Concept One and subsequent input into other projects, not least the eagerly anticipated Pininfarina Battista. 
Now, everyone wants a piece of the action – it's an exciting time if you've got a couple of million pounds burning a hole in your pocket and want one of the fastest machines on the road.
Our first pick comes from a storied British sports car brand – click here to find out more...
New Ford Explorer electric SUV revealed in full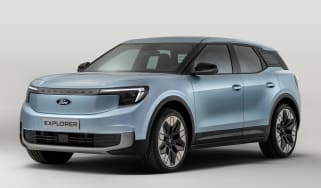 New Ford Explorer electric SUV revealed in full
Ford's new electric crossover boasts a range of more than 300 miles and will be built on the same platform as the Volkswagen ID.4 SUV
New Volkswagen ID.2all previews £22k electric hatchback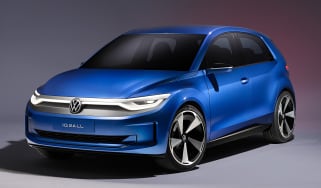 New Volkswagen ID.2all previews £22k electric hatchback
Volkswagen has unveiled its latest concept car, previewing its future rival to the Vauxhall Corsa Electric
Driver Power: The best electric and hybrid cars to own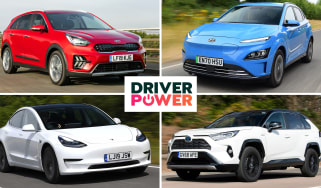 Driver Power: The best electric and hybrid cars to own
DrivingElectric's very own customer satisfaction survey ranks the very best EVs and hybrid cars, as voted by you