Audi Q8 e-tron Sportback review: performance, motor & drive
The Audi Q8 e-tron Sportback feels quite heavy and cumbersome to drive; it's relaxing, but not that much fun
| Model | 0-62mph | Top speed | Driven wheels | Power |
| --- | --- | --- | --- | --- |
| 50 e-tron Sportback | 6.0s | 124mph | Four | 335bhp |
| 55 e-tron Sportback | 5.6s | 124mph | Four | 402bhp |
| SQ8 e-tron Sportback | 4.5s | 130mph | Four | 496bhp |
Big changes were made to the Audi e-tron SUV in late 2022, including bigger batteries and faster charging tech – helping justify the new 'Q8 e-tron' name. Audi also fitted more powerful motors to the entry-level 50 e-tron and tweaked the steering for "enhanced agility and adjustability." In reality, however, the Q8 is still a big, heavy SUV that majors on high-speed refinement. 
So far, we've driven two versions of the Q8: the 55 e-tron SUV and SQ8 Sportback, though since it was updated, it's arguably the entry-level 50 e-tron which represents the best blend of cost versus performance. Even that version gets 335bhp and 664Nm of torque – plenty to make the Q8 feel fast on the road.
Those after a 2.5-tonne rocketship disguised as an SUV should look to the triple-motor SQ8. It has almost 1,000Nm of torque and clever torque vectoring that makes it feel a lot more agile than it has any right to. The ride is excellent, even on 21-inch alloy wheels.
Audi Q8 e-tron Sportback 0-62mph, top speed and acceleration
No matter which version of the new Q8 Sportback you go for, performance is plentiful. The entry-level Q8 50 e-tron Sportback gets 335bhp and 664Nm of torque; good for 0-62mph in six seconds flat and an electronically limited top speed of 124mph. The pre-facelift 50 e-tron wasn't quite as quick, but still offered significant punch thanks to that synonymous shove from the electric motor.
Next up is the Q8 55 e-tron, which bumps power to 402bhp, though torque doesn't change. The upgraded motor means the Q8's 0-62mph time tumbles to just 5.6 seconds. These are incremental improvements; buyers are likely to choose the 55 e-tron for its bigger battery and range gains rather than any improvement in straight-line speed.
The range is topped out by the 496bhp SQ8 e-tron. This triple-motor model will perform the 0-62mph dash in 4.5 seconds and carry on to a maximum speed of 130mph. Spend much time at top speed, however, and your predicted range on a full charge will drop like a stone.
Handling
The Q8 e-tron Sportback feels much the same as the standard e-tron from behind the wheel. That's to say it's comfortable and quiet – and not just because it's an electric car; there's very little in the way of road noise and the optional digital door mirrors on our test car meant there was next to no wind noise from around the A-pillars, either.
Audi has done everything possible to disguise the Sportback's hefty weight, but there's no avoiding the fact that this is a 2.5-tonne car. It rides wonderfully, but you'd be hard pressed to call it fun to drive. Grip from the quattro system is excellent, but there's not much feel through the steering and body control could be better.
Whether the coupe shape really makes a difference to the way this car handles is hard to call without trying the two back-to-back. But regardless, this is a very relaxing car to drive. At least until you consider quite how big it is; the e-tron feels cumbersome on anything other than a wide three-lane motorway, and things really aren't helped by those mirrors. Yes, the OLED screens suit the e-tron's character and give it a high-tech feel, but they require a complete recalibration of your brain. It just feels a bit alien, and a bit disconcerting.
Partnership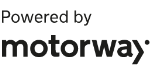 Need to sell your car?
Find your best offer from over 5,000+ dealers. It's that easy.
The triple-motor setup in the SQ8 makes it quite a different prospect to the dual-motor 55. Acceleration feels even stronger – especially from 30-70mph – but it's how the SQ8 cleverly distributes the power across its two axles that's most impressive. Most of the time, just the two rear motors are at work, but when you press the accelerator hard, the front comes into play too, giving you maximum shove.
The car can also vary the amount of power being sent to each wheel in order to boost both grip and stability while turning. The end result is an astonishing amount of traction when taking corners at speed, making even the twistiest route a 'point-and-shoot' experience. Extensive suspension improvements and sharper steering compared to the 55 also contribute to the heightened sense of agility you get from the S.