Audi e-tron electric charging service promises access to almost 75% of UK points
Audi has expanded its e-tron charging service for electric-car owners, promising access to nearly three-quarters of the UK public network with one card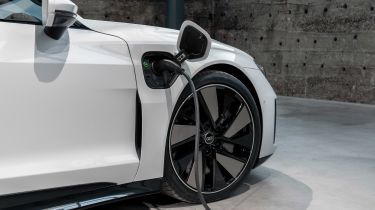 BP Pulse's over 6,000 charging points have been added to the range of public electric-car charging networks accessible using the Audi e-tron charging service, for owners of the German brand's electrified models.
The addition means that, according to Audi, almost 75% of the UK's public charging network (over 17,500 chargers) is now accessible to users of the service, which operates using either an RFID card or the MyAudi smartphone app. In addition, 'roaming' access to 242,000 charging points across Europe is also included.
Once an Audi owner has registered with the e-tron charging service, they can choose from one of two tariffs: City (£4.91 a month) or Transit (£16.81 per month). Both include 'roaming' access to European chargers and see you paying the same fixed rates for charging across all operators included in the scheme. Charging points accessible through the service can be located through the MyAudi app or the car's built-in sat nav.
As its name suggests, the City tariff is geared towards those who mostly do short urban journeys, and is also suited to those running Audi TFSI e plug-in hybrid models. Rates with this tariff are 29p per kWh for AC charging and 39p per kWh for DC charging, with exceptions for BP Pulse's rapid chargers, which cost 42p per kWh, and Ionity's ultra-rapid chargers, which cost 70p per kWh.
The Transit tariff is aimed at those who cover longer distances on a regular basis and are therefore heavy users of public ultra-rapid chargers Fixed rates for AC and DC charging are the same as with the City tariff, but there's a reduced rate for using the Ionity network – which has 400 stations across Europe – of 28p per kWh.
BMW i4 facelift to topple Tesla with huge range and tech upgrades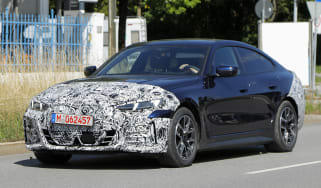 BMW i4 facelift to topple Tesla with huge range and tech upgrades
An updated version of the BMW i4 has been spotted testing, likely sporting a longer range and the latest technology
We've had a ride in the new electric MG Cyberster and it's NOT what we first thought…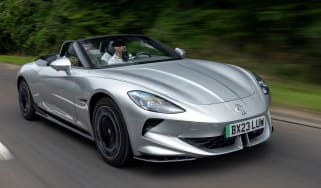 We've had a ride in the new electric MG Cyberster and it's NOT what we first thought…
The MG Cyberster is due to go on sale next year with up to 536bhp and scissor doors – and we've already had a ride in it