Aston Martin reveals new V6 plug-in hybrid powertrain
New Aston Martin plug-in hybrid set-up will feature in a range of forthcoming sports cars
Aston Martin has revealed initial details of its new V6 hybrid engine, which will soon find its way into a selection of mid-engined sports cars. It'll debut in the flagship Aston Martin Valhalla hypercar (pictured) in 2022, before making its way into more 'mainstream' models later.
It's the first engine built entirely in-house by Aston Martin since 1968, and the company has confirmed the powertrain will be offered in hybrid and plug-in hybrid variations. The setup will use a 3.0-litre V6 turbocharged petrol engine mated to an electric motor, although no power or performance figures have been revealed.
Aston Martin says "the complete unit will become the most powerful in the Aston Martin range when on sale." Given the current Aston Martin DBS Superleggera produces 715bhp, the electrified configuration is likely to better this by some margin – perhaps packing as much as 1,000bhp.
The company has also boasted about the V6 engine's light weight – saying the chosen configuration will weigh "less than 200kg". The setup has been designed for use in a range of new mid-engined sports cars, following the release of the Valhalla in two years' time.
Aston Martin claims the hybrid setup has been designed to comply with future Euro 7 emissions standards, while also offering "the performance characteristics of a mid-engined sports car on an extreme level".
More information on Aston Martin's hybrid V6 will be revealed in due course, probably closer to the Valhalla's release date in 2022. Fellow supercar brand Ferrari also has a mid-engined plug-in hybrid on the way, in the shape of the SF90 Stradale, while Porsche is currently in the process of deciding how to proceed with the electrification of its iconic 911 sports car.
Top 10 fastest hybrid cars 2023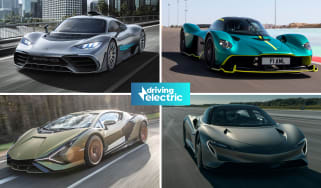 Top 10 fastest hybrid cars 2023
First contact: facelifted Kia EV6 will look even more like a UFO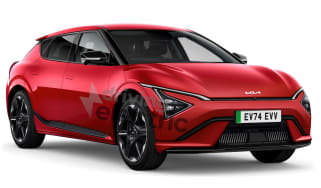 First contact: facelifted Kia EV6 will look even more like a UFO
Kia is readying an update for the EV6 crossover, which is set to include a new face and tech from the larger EV9
New Fisker Ocean Sport washes up in the UK: £36k for a 288-mile range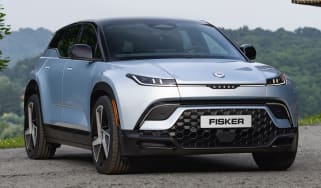 New Fisker Ocean Sport washes up in the UK: £36k for a 288-mile range
American EV startup Fisker has just launched its entry-level Ocean SUV in the UK, with a range of up to 288 miles
Electric Renault Twingo revealed as £17k rival to Citroen e-C3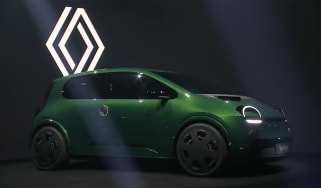 Electric Renault Twingo revealed as £17k rival to Citroen e-C3
Renault has unveiled its smallest EV yet; a sub £20k city car with a claimed high level of efficiency