Driving an electric Aston Martin DB6
Read about – and watch the video of – our drive in Aston Martin's electric conversion of a classic DB6. Is it a travesty, or the way forward for preserving classic cars?
You know those super-posh restaurants that serve savoury food which looks like sweet food, or vice versa? Something that looks like a delicious cakey morsel, but is actually a crab and sea-mist sandwich, or some other fantastically twisted trick of the eye and palette?
Well, that's kind of what it's like to drive a pure-electric Aston Martin DB6 MkII Volante. You see a sleek, unfeasibly beautiful vintage car, and you expect the silky mutter of a straight-six engine. But instead you get the whirring linearity of a direct-drive electric powertrain.
This, you could be forgiven for thinking, is a bad thing. Very bad. Travesty bad. Honestly, despite my love of electric vehicles and a deeply held belief that electric propulsion can be characterful and fun, as I set out on the dreary, grey expanse of Silverstone, I was a little uncertain myself.
After all, there are only 38 Aston Martin DB6 MkII Volantes in existence, and they're valued in the millions rather than the thousands. But this is an intriguing prototype, since it comes direct from Aston Martin's own Works unit, and it's done with the honest and good intentions of future-proofing these rare and elegant machines.
More than that, with preservation at the forefront of this project, the Works team has set out to make the electric powertrain much the same weight and size as the original 4.0-litre, six-cylinder lump, so it can fit directly into the chassis without having to chop the car's structure about at all.
This is why the team refers to it as a 'reversible' electric powertrain. An electric motor that's tuned to deliver similar power levels, and even to mimic the character of the original petrol engine, that can be slipped into the car whenever the owner should want the use of a zero-emissions Aston.
Critically, the whole process can be reversed again with absolutely no impact on the structure, value or provenance of the car. All critical factors when the reality is, of course, that these cars are serious investments for those that own them.
This is no lunchtime tinkering project for the Aston Works crew, either. The company plans to offer the electric conversion to anyone with a DB4, DB5, DB6 or DBS – all of which can take the reversible conversion – and has already seen significant interest from owners. 
And, driving the 1970 DB6 Volante around Silverstone, I can see why. There's a graciousness to the unbroken build of power in an electric motor that suits the DB6 down to the ground. It is, after all, nothing if not graceful itself. Sure, this early prototype powertrain has only 100bhp currently, where it'll eventually offer nearly 300bhp in keeping with the power available in the original DB6 – one of the fastest cars on sale in its era.
We were also on an enforced go-slow, as the technology is in such early development stage that the Aston Martin Works team are understandably keen to keep the car and its powertrain in one piece. 
Partnership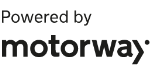 Need to sell your car?
Find your best offer from over 5,000+ dealers. It's that easy.
Regardless, whirring around the track is a surreal but deeply wonderful experience. The big, slim steering wheel, beautiful instruments (which will be switched for replicas that give the necessary information as regards range and battery life without altering the appearance of the car's dashboard), the upright seat, the complete inability to stop grinning like an idiot… Electric cars are often accused of being short on sensation, but the DB6 disproves it in a heartbeat. 
The next step for Aston is to continue developing the powertrain until it more closely mimics the petrol engine it replaces, to smooth out the regenerative braking system's too-grabby responses, and to refine everything until it can deliver the 200 miles of range that the company hopes to achieve.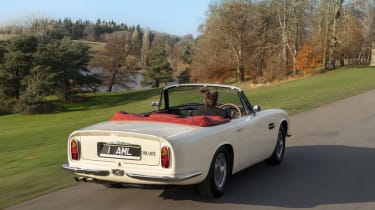 But the foundations are here for something that is serene and lovely to drive, and ready for whatever the future may hold for classic cars.
After all, if the electric powertrain means that these classic cars can still be used and enjoyed on public roads in a hundred years' time when, for all we know, the rest of us might be driving cars fuelled with powdered unicorn hooves, then it's a good thing. Yes, it's likely to be extremely pricey. Aston hasn't confirmed costs yet, but you'd be lucky to get it for less than £200,000. 
Owners of classic cars as valuable and rare as this should – and often do, in my experience - see themselves as the lucky custodians of something to be preserved. Curators of car art, really. But as anyone who loves cars knows, the worst thing in the world is to see a beautiful, functioning vehicle consigned to a static display. 
This is the solution. A way of preserving and using. The best of both worlds, for all concerned, and it'll be a better world all-round for still having these cars in it for centuries to come.