Leading the charge
Wondered why Hyundai's IONIQ 5 has racked up so many awards? It's all down to its cutting-edge tech
Advertisement feature from

Since it was launched, Hyundai's IONIQ 5 has been sweeping up awards with no signs of slowing down. In 2021, for instance, it earned Auto Express' coveted Car of the Year gong, and in 2022, it was crowned World Car of the Year.
A lot of this is down to the car's technology that helps it go further, drive better and make it a great space to be in. Let's take you through the key points...
A platform for success 
Hyundai's first bespoke fully-electric architecture, E-GMP (Electric Global Modular Platform), is key to the IONIQ 5's performance. It's a 'skateboard'-style platform, featuring a 130mm-tall battery pack sitting below the floor and between the wheels. 
It's modular, making it possible to fit more than one size of battery pack, and alter the wheelbase length. The E-GMP, then, can go on to underpin anything from mid-sized family hatchbacks to large, three-row SUVs. 
In the IONIQ 5, the axles are relatively far apart, and the overhangs short - coupled with the flat floor made possible by the large flat battery system, creating a protrusion free floor, this makes for a huge amount of interior space considering the length of the vehicle. 
E-GMP's benefits go far beyond packaging, however. For instance, it has the world's first mass-produced integrated drive axle (IDA), combining the wheel bearings with the driveshaft. This simplified design allows for larger bearings, a stiffer driveshaft and a lower weight overall. For a driver, that means more comfort and better steering performance.
Meanwhile, the motor, transmission and inverter are all housed within one space-efficient 'PE' (power electric) unit, and it's possible to add one to the front axle to provide all-wheel drive. Arguably most exciting of all and important for the owner is the charging technology. 
800-volt for faster recharges
While many competitor cars have 400-volt charging systems, the E-GMP platform has a much more advanced 800-volt set-up. So, rather than being capped at 150kW, IONIQ 5's battery can be replenished at up to 220kW using a 350kW charger. 
With a 350kW charging station, the IONIQ 5's battery can be charged from 10 to 80 per cent in as little as 18 – 36 minutes, dependent on conditions. [1]
Packing a punch
The IONIQ 5 is available with two different battery packs - 58kWh and 77.4kWh. With the longest range model capable of up to 315 miles [2] on a single charge, enough to allow drivers to cover a good chunk of the UK without needing to stop.  
The pack is the most power-dense Hyundai has ever made, with a 10 per cent higher density than other EV car batteries currently on the market. This is partly down to a dedicated cooling block structure for the drivetrain, which reduces energy loss through heat thus improving the overall range. This helps reduce the battery pack's size, further aiding packaging and thus interior space.
New for 2023
For the 2023 model year updates, which brought with it the larger 77.4kWh battery pack, the IONIQ 5 now features a new battery conditioning system as standard. This automatically adjusts the battery's temperature while the car is driven, ensuring optimal charging conditions when you plug the car in. This function automatically activates when a high-power charging point is entered into the vehicle's navigation system.
Buyers can also now choose a Digital Centre Mirror (or DCM), which sends a video feed from a rear spoiler-mounted camera to a screen integrated into the rear-view mirror. Plus, there are new Digital Side Mirrors available, which replace the physical wing mirrors with cameras, the feeds of which are displayed on two screens in the cabin. These offer a better view than conventional mirrors, especially in poor weather, and as they are smaller they reduce drag. 
Finally, there's a new set of Smart Frequency Dampers which improve ride comfort as well as handling.
Fully loaded 
Vehicle-to-Load functionality, now standard on Premium spec models and above means the IONIQ 5 offers much more than simple transportation. The E-GMP's Integrated Charging Control Unit (ICCU) allows electricity to flow in two directions, meaning it can act as a power supply.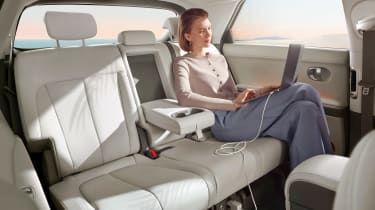 Via a pair of three-pin sockets with one under the rear passenger seat and a second via a special adaptor that plugs into the electric charge port, the car can supply up to 3.6kW. What you use it for is up to you - perhaps you're doing some DIY outside of the house and don't want the faff of a long extension lead, or maybe you want to get away from the home office for a bit and work from the comfort of the IONIQ 5, knowing your laptop will stay charged. 
Or, perhaps you just like the idea of being able to boil a kettle and make a nice cup of tea when you're out and about. With vehicle-to-load, you can do all this – and more. 
Learn more about the IONIQ 5 here
Partnership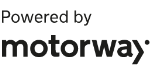 Need to sell your car?
Find your best offer from over 5,000+ dealers. It's that easy.
Hyundai test data for comparison purposes. Actual time will vary and is dependent on a number of factors including battery temperature, condition and age, ambient temperature and the power provided by the charger. Charge time increases in cold weather and if battery temperature activates safeguarding technology. Ultra-fast chargers are currently available on selected motorways/major arterial routes – see the Charge myHyundai app or https://chargemyhyundai.com/web/hyundai-gb/map for details. Ultra-fast chargers are not available in Northern Ireland.
IONIQ 5 range figures are manufacturer's own, awaiting WLTP homologation.
BMW i4 facelift to topple Tesla with huge range and tech upgrades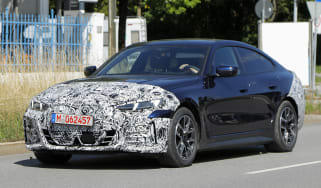 BMW i4 facelift to topple Tesla with huge range and tech upgrades
An updated version of the BMW i4 has been spotted testing, likely sporting a longer range and the latest technology
Electric BMW iX2 is set to take the kidney grille to the next level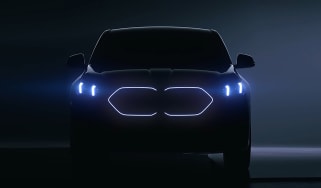 Electric BMW iX2 is set to take the kidney grille to the next level
BMW has teased the highly-rumoured iX2 coupe-SUV, which has been revealed to get enlarged illuminated kidney grilles