Electric car loans and grants in Scotland: a complete guide
If you live in Scotland and are looking to buy an electric car, there are a number of government schemes to help out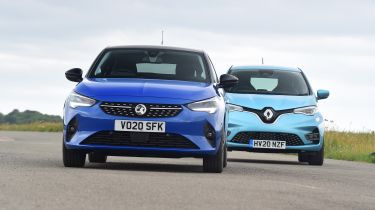 The government of Scotland is pursuing a wide-ranging 'Greener Scotland' initiative, and as part of this offers interest-free loans to car buyers looking to make the switch to electric power. Unlike many government subsidy and grant schemes focused on electric cars, the Scottish government loans were initially available for the purchase of both new and secondhand models – however as of March 2021, only loans for used cars are still being made.
Funding for the scheme comes from the body Transport for Scotland. When buying a brand-new electric car you could borrow up to £28,000. In the case of used buy, the maximum amount that can be borrowed is £20,000. Loans are also available for the purchase of electric motorbikes, with maximum amounts for new and used in this case being £10,000 and £5,000. 
This can make an attractive alternative to entering a PCP finance agreement with your local dealer, particularly if you want to keep the car long-term after you've finished paying it off. It's worth paying attention to residual values, however: our guide to the slowest-depreciating electric cars can help you with that. And if you're buying used, check out our used buying guides and our pick of the best used electric cars to buy.
Electric Vehicle Loan
The Scottish Government's electric-vehicle loan was interest-free and repayable over a maximum of six years. It provided up to £28,000 towards the cost of a new electric car, but closed to new applicants on 30 March 2021.
To qualify, a vehicle must already have been eligible for the UK Government's Plug-in Car Grant (PiCG), so the same rules applied: no plug-in hybrids and only electric cars up to the value of £50,000, including the recommended retail price, VAT and delivery fees. The loan was offered on top of the PiCG discount.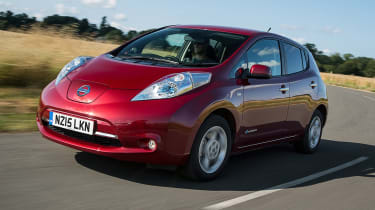 Used Electric Vehicle Loan 
Just like the new-car loan, the Scottish Government's Used Electric Vehicle Loan is interest-free and repayable over a maximum of five years. It's available to cover the purchase of a used electric car up to the value of £20,000. No end date for this scheme has been set.
As with the new-car loan, only cars that qualify for the UK Government's PiCG are eligible for the Scottish loan. Further prerequisites also apply: the car must be bought from a dealer recognised by the Motor Ombudsman, or that's part of the wider National Conciliation Service, which includes the Scottish Motor Trade Association and others. As with the new-car loan, a Home Energy Scotland centre will handle the application, and terms and conditions apply.
Domestic Charge Point Grant
Electric vehicle owners in Scotland are eligible for an OZEV grant of up to £350 to install a home wallbox charger, along with up to £300 from the Energy Saving Trust. A further £100 is also offered for people living in more remote areas of Scotland, as detailed on the Energy Saving Trust's website. This means that the total available to most Scottish residents is £650, or £750 for those in remote areas.
Top 10 best seven-seater electric and hybrid cars 2021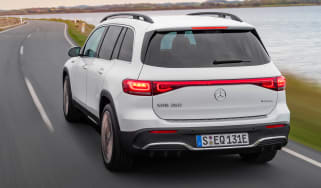 Top 10 best seven-seater electric and hybrid cars 2021
If the regular crop of electrified SUVs and family cars don't provide enough practicality for you, then take a closer look at the range of electric an…
EV36Zero and Nissan's road to carbon neutrality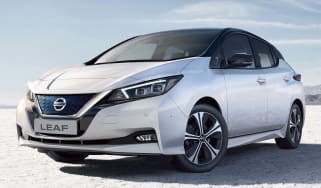 EV36Zero and Nissan's road to carbon neutrality
How the EV36Zero hub in Sunderland is set to take Nissan a step closer to its sustainability goals
Top 10 best luxury electric cars 2021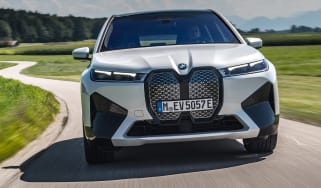 Top 10 best luxury electric cars 2021
From Audi to Tesla, here are our top picks of the most luxurious zero-emissions motoring options on the market right now