A 4-minute guide to BMW plug-in hybrids
A look at BMW's plug-in hybrids – how they drive, how to charge and the technology that drives them
If you're looking for a do-it-all car that offers great fuel economy and low CO2 emissions, then BMW plug-in hybrids offer a range of compelling options to choose from.
BMW's plug-in hybrids combine the best of a combustion engine with cutting-edge battery technology and an electric motor, intelligently switching between the two so you're always using your car's energy in the most efficient way to reach your destination.
There's no compromising on style or design to make room for the dual-power systems, either. BMW's plug-in hybrids bring a lithium-ion battery into the existing car layouts, meaning each vehicle looks and feels just like a BMW.
There are ten models across the range, with new additions to the line-up including the urban driver-friendly 2 Series Active Tourer, the luxury executive 530e and SUVs in the form of the X1, X3 and X5.
How do BMW PHEVs drive?
Take the X5 xDrive45e as an example (which you can see showcased in the video above) and you'll find a truly compelling plug-in hybrid package: low running costs, lightning fast performance, convenience and comfort, and reduced tailpipe emissions. It's good on the road, too, promising 201.8 miles per gallon and able to run up to 54 miles on electricity alone – that's a market-leading distance for a plug-in hybrid.
In addition, the 3.0-litre turbocharged six-cylinder petrol engine and 111bhp electric motor deliver a combined 398bhp and a 600Nm of torque. And when it comes to speed, the X5 can leap from zero to 62mph in a swift 5.6 seconds.
How do you charge BMW PHEVs?
For the majority of owners, charging at home will be the simplest and most convenient option.
All BMW plug-in hybrid models come equipped with a three-pin charging cable compatible with any domestic power outlet. But BMW plug-in hybrid owners can benefit from faster charging by having a wallbox charger installed, which can slice the time taken to charge.
Out on the road you can make use of the expanding charging network. The BMW ChargeNow service is on hand to pinpoint over 7,000 UK public charging points. In total, there are more than 31,000 places to charge your car in the UK, across over 11,000 locations.
What tech drives BMW PHEVs?
All models utilise the latest BMW engineering innovations, blending fourth-generation battery technologies with intelligent connectivity. Selected plug-in hybrid models boast three different driving modes: hybrid, electric and sport.
Hybrid is the default, automatically selecting the best engine combination to seamlessly switch between all-electric, hybrid and combustion power. Electric will prioritise a fully-electric drive to eliminate local emissions and reduce fuel costs, while Sport mode sets the car into its most dynamic configuration. Here the petrol engine and electric motor combine to allow the car to reach peak performance.
You'll also find plenty of great innovations inside the cars, too. The BMW Live Cockpit system is a bespoke driver interface giving you all relevant road and charging information in a clear digital display. For selected models, the navigation system will even analyse your route and help intelligently distribute electric energy so you're maximising fuel economy and efficiency.
Partnership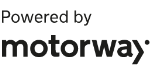 Need to sell your car?
Find your best offer from over 5,000+ dealers. It's that easy.
With models available across saloon, MPV and SUV body styles, the BMW plug-in hybrid range has a vast range of options to suit your driving requirements. Expect performance, convenience and comfort, with the added bonus of reducing your carbon footprint.
Electric Renault 5: prices, 2024 launch date and teaser images of the MINI Cooper rival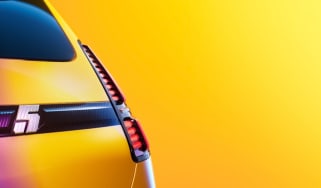 Electric Renault 5: prices, 2024 launch date and teaser images of the MINI Cooper rival
New official teaser pictures for Renault's electric supermini confirm the 5's reveal in February 2024
First contact: facelifted Kia EV6 will look even more like a UFO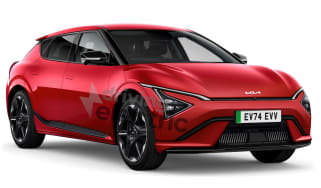 First contact: facelifted Kia EV6 will look even more like a UFO
Kia is readying an update for the EV6 crossover, which is set to include a new face and tech from the larger EV9