Can you jump-start an electric car?
Scared of running out of juice in an electric car or hybrid vehicle? Good news: you can jump-start them – but they shouldn't be used to jump-start other cars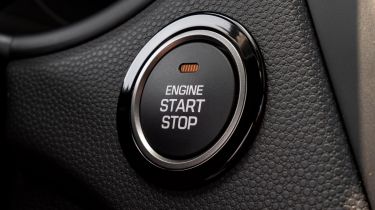 You may not have realised it, but electric cars and hybrids come with two batteries. The first of these is the main unit that most will be familiar with – the one that stores the electricity required to power the electric motors and drive the car. The second, less-thought-about battery is a smaller, 12-volt battery that powers all the car's ancillary features like the radio, heated seats and wipers – the same as found in all conventionally powered petrol and diesel cars.
Not only does this smaller 12-volt battery power the creature comforts, but it also ensures that the lithium-ion battery can be charged. If you've run out of electricity and need to recharge your car, it's likely that you'll have to jump-start this battery.
Can you jump-start an electric car?
You may need to jump-start an electric car if its batteries have been completely drained, or if the 12-volt battery is on its way out. The lithium-ion batteries may not be able to be recharged unless the vehicle is jump-started via the 12-volt system, allowing the electronics to operate first. The process of jump-starting an electric or plug-in hybrid vehicle is no different to any other car. What might be harder is locating the 12-volt battery: because there's no engine in the front, the location of the 12-volt battery differs between models. Your car's handbook will tell you where it can be found.
Once you've located the battery, use a battery starter or another vehicle to boost it with appropriate jump leads, ensuring they're plugged in in the right order. In the latter case, you must use a petrol or diesel vehicle as the booster vehicle. An electric vehicle shouldn't be plugged in to charge when you jump-start it. This may fry some of the on-board electronics, causing expensive damage.
The dead electric car must not be plugged into its charger when you attempt a jump-start; only plug it in once you've completed the procedure and the car has fired into life.
Can you jump-start a hybrid?
Like electric vehicles, plug-in hybrids can also be jump-started. The process should, in fact, be easier because the battery will likely be located next to the engine – as it is in a conventional car.
Can you use an electric car as a booster vehicle to jump-start other cars?
It's recommended that you don't use an electric or plug-in hybrid car to jump-start another vehicle. Doing so can put the electronics at risk and potentially cause serious damage. Nissan advises owners of the Leaf not to use it as a booster vehicle, as its battery can't supply enough power to jump-start another car. Meanwhile, the handbook for BMW plug-in hybrids states that they shouldn't be used for jump-starting.
If you can't find a petrol or diesel car, or battery booster, to restart your car, it's time to make use of your breakdown cover – all the major providers will be able to resurrect an electric car unless the problems run much deeper. Should the problem turn out to be more severe, it's recommended that your electric car is taken away on a flatbed truck, rather than towed behind another vehicle.
Top 10 best seven-seater electric and hybrid cars 2021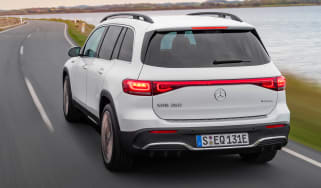 Top 10 best seven-seater electric and hybrid cars 2021
If the regular crop of electrified SUVs and family cars don't provide enough practicality for you, then take a closer look at the range of electric an…
Top 10 best luxury electric cars 2021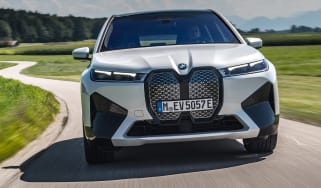 Top 10 best luxury electric cars 2021
From Audi to Tesla, here are our top picks of the most luxurious zero-emissions motoring options on the market right now
Complete guide to the IONITY charging network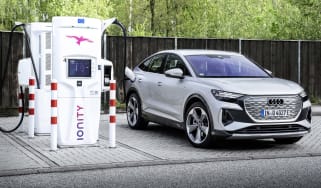 Complete guide to the IONITY charging network
The manufacturer-backed IONITY rapid-charging network is expanding across the UK and Europe – here's all you need to know