Can you jump-start an electric car?
Electric cars can suffer from similar starting issues as a normal car, but the good news is that it's still possible to jump-start them. Find out how here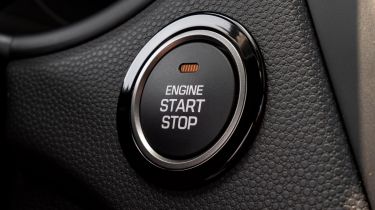 One thing you might not know about electric cars is that they actually still have a normal 12-volt battery, just like every petrol or diesel-powered car. If it goes flat, it will prevent the electric car from starting.
There might be a huge lithium-ion battery pack somewhere in your electric car that drives the electric motor, but ancilliaries such as the radio, headlights and wipers are all driven from the 12v battery. If there's a power draw from one of these, usually because of a fault somewhere, the battery can run out.
While the 12v battery in a diesel or petrol car is used to turn the starter motor and get the engine running, it's not used to run the electric motor in an EV. Instead, an EV's computer systems that run the charging system can't initialise with a low battery, so the car won't come on. 
The solution for a normal car is to jump-start it when the battery is flat – and yes, you can do the same for an electric car, with a few caveats. Read on to find out more.
Can you jump-start an electric car?
Even if your car's lithium-ion battery is in good health, the smaller 12-volt battery may not be. An old, worn-out battery can cause issues and may need to be replaced, or there could be a fault with the charging system within the car, letting the 12v unit run down too much. If your car won't start after a while of sitting, there might be a battery draw from the electronics, or you might simply have left the lights on, for example. 
Since the EV's computers run on this battery, in many cases it can't even take on a charge from the normal plug, because the system won't start up properly. Or, there may be life in the main battery for the motor, but not enough to get it to boot up. In this case you can jump-start it using crocodile cables or jump leads. You need to locate the battery first - it's usually under the bonnet, but check your car's manual.
Once you've located the battery, use a battery starter or another vehicle to boost it with appropriate jump leads, ensuring they're firmly attached to the battery's terminals in the correct order. If you're receiving a boost from another vehicle, this must be a petrol or diesel vehicle. An electric vehicle shouldn't be plugged in to charge when you jump-start it, either, as this may fry some of the on-board electronics and cause expensive damage.
The dead electric car must not be plugged into a charger when you attempt a jump-start. Only plug it in once you've completed the procedure, the car has fired into life, and the jump leads have been disconnected.
It's also worth remembering that you can't push-start an electric car. The way a push-start works is to get the engine (with a manual gearbox) running without using the starter motor, but the way electric cars work means that trying to push-start one won't work and is potentially dangerous – so don't try it.
Can you jump-start a hybrid?
Like electric vehicles, plug-in hybrids can also be jump-started. The process should, in fact, be slightly easier because the battery will probably be located next to the engine – as it is in a conventional car. If it isn't, consult your car's handbook.
Can you use an electric car as a booster vehicle to jump-start other cars?
It's not recommended to use an electric or plug-in hybrid car to jump-start another vehicle. Doing so can put the on-board electronics at risk and potentially cause serious damage. Nissan advises owners of the Leaf not to use it as a booster vehicle, as its battery can't supply enough power to jump-start another car. Meanwhile, the handbook for BMW plug-in hybrids states they shouldn't be used for jump-starting. These are two specific examples, but it's best to simply not use any electric or hybrid car to boost another vehicle.
Partnership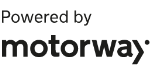 Need to sell your car?
Find your best offer from over 5,000+ dealers. It's that easy.
If you can't find a petrol or diesel car, or a battery booster, to restart your car, it's time to make use of your breakdown cover – all the major providers will be able to resurrect an electric car unless the problems run much deeper. Should the problem be more severe, it's recommended that your electric car is taken away on a flatbed truck, rather than by being towed behind another vehicle, as this can also cause damage.
Electric Renault 5: prices, 2024 launch date and teaser images of the MINI Cooper rival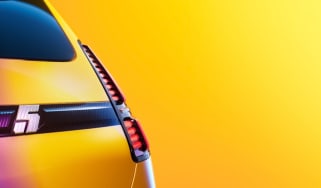 Electric Renault 5: prices, 2024 launch date and teaser images of the MINI Cooper rival
New official teaser pictures for Renault's electric supermini confirm the 5's reveal in February 2024
First contact: facelifted Kia EV6 will look even more like a UFO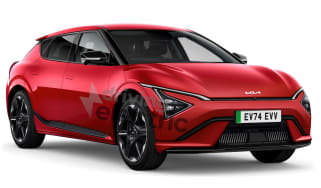 First contact: facelifted Kia EV6 will look even more like a UFO
Kia is readying an update for the EV6 crossover, which is set to include a new face and tech from the larger EV9