Are electric cars expensive to service?
Worried about electric vehicles being expensive to service? Good news: they're generally cheaper than their petrols and diesels...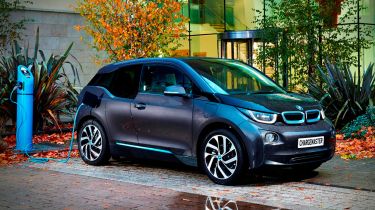 Brits spend more than £12.2 billion a year servicing and maintaining their vehicles, according to official figures from the Society of Motor Manufacturers and Traders (SMMT). According to their estimates, each driver spends £695.39 a year in maintaining and servicing their car.
However, if all drivers to switched to an electric car, this figure would drop by 70 per cent, according to Government estimates. This is because electric vehicles are cheaper to maintain and service than their petrol and diesel counterparts.
How much do electric vehicles cost to service?
The reason electric vehicles are cheaper to maintain than their petrol and diesel counterparts is because they come with fewer moving parts, fluids, and 'wear and tear' items. Simply put, there are fewer items that need replacing, such as clutches, cambelts and oils. This means there are fewer components that can go wrong, meaning electric vehicles should prove more reliable in the long term, too.
According to the Government's Go Ultra Low campaign's research, electric vehicles will cost 70 per cent less than their petrol and diesel counterparts to maintain. However, at the moment, manufacturers aren't discounting electric vehicle servicing costs by that much.
For example, a three-year service plan on a BMW i3 costs from £239. Compared with a BMW 2 Series, drivers save £60 over three years. Against a 3 Series they save £160.
The same goes for other brands. Nissan, for example, charges £149 for its Service Plan when purchasing an electric vehicle, rising to £199 for petrols and £219 for diesels.
The real savings are to be made when it comes to replacing parts after the warranty runs out. Electric cars don't need oil filters, and have no cambelts or other items that are costly to replace.
If there are fewer parts, what do electric vehicle services actually do?
The big expense with electric vehicles is the battery and electric drivetrain on board. Most service plans focus on ensuring this works as intended. Often the charging cable is checked for damage, tears and performance (and replaced if need be). The lithium-ion battery is also checked for charge level. This is crucial, as battery performance deteriorates over time.
All of the car's high-voltage systems and cables are also checked, with parts replaced if necessary.
Can I use an independent garage to service my electric vehicle?
You can, although these might be difficult to find. Previously, our sister title Auto Express reported that less than one per cent of the 240,000 technicians in the UK are qualified to work on electric and hybrid vehicles. At the time of reporting in 2017, none were employed by independent garages.
However, the Institute of the Motor Industry is working towards increasing the number of electric vehicle and hybrid technicians in the UK at a rapid pace.
BMW i4 facelift to topple Tesla with huge range and tech upgrades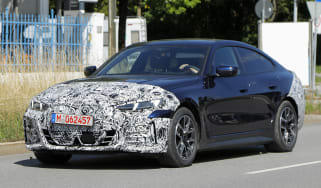 BMW i4 facelift to topple Tesla with huge range and tech upgrades
An updated version of the BMW i4 has been spotted testing, likely sporting a longer range and the latest technology
We've had a ride in the new electric MG Cyberster and it's NOT what we first thought…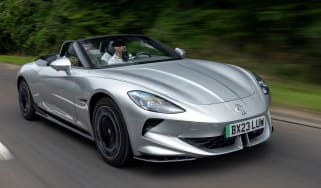 We've had a ride in the new electric MG Cyberster and it's NOT what we first thought…
The MG Cyberster is due to go on sale next year with up to 536bhp and scissor doors – and we've already had a ride in it